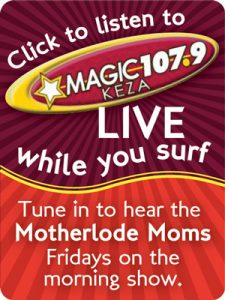 Good morning, mamas! Jennifer Irwin asked if we could stop by on Thursday this week, so we'll be at Magic 107.9 from around 7:25 to 8:25 a.m. today!
Since Guy won't be there, we're talking about a topic that he wouldn't want to touch with a 10-foot pole: makeup! We'll be discussing the summer's trends, products we love and at what age we were allowed to wear makeup. Then we'll give it a parenting twist by talking about when we plan to let our daughters wear makeup and share the comments from some local moms about the topic.
If you want to add your own comments about when you got to start wearing makeup — or when you'll let your daughter — go to our Facebook page and share! (Click here to visit our Facebook Page. Don't forget to 'like' us while you're there!)
Don't forget you can click on the Magic ad above to listen to the show live.
Below are some links to articles we plan to discuss this morning on Magic:
Save