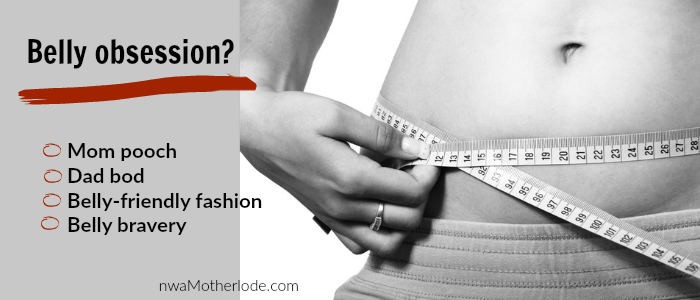 Have you ever stood in line at the grocery store check-out and noticed just how many magazine headlines talk about how to get a flatter belly? There are a zillion different articles, website posts and tips out there that are all focused on that one topic. We Americans are a little obsessed with our mid-sections.
So we tackled this bulging topic last month during our Mamas on Magic 107.9 radio segment, which airs weekdays at 7:45 a.m. (Tune in while you're driving the kids to school or on your way to work or home!)
If you missed the segments when they were on the radio, click the audio bars below to hear the discussion now.
Belly obsession
Can you get rid of a "mom pooch"?
Is the Dad Bod a double standard?
Belly bravery

Belly-friendly fashion tips