By Shannon Magsam, Ladybug's mama
"Mom, you have GOT to watch this TED talk! It's called Embrace the Shake! It's amazing."
I immediately starting singing Shake it Off! Shake it off! and doing a little car dance.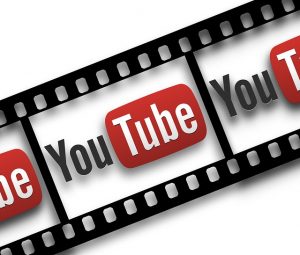 For that, I got the look. The kind of look that only a newly minted 13-year-old can give you. I'd just picked her up after school and she couldn't wait for me to see this TED talk. She'd seen it in language arts class that day and it was apparently ah-mazing.
After swinging by Sonic for a snack, we settled in at home to watch Embrace the Shake. The talk grabbed my attention from the very beginning.
Even so, when Ladybug clicked the button to make the video show in "full screen" I balked. I had planned on checking my email over in the corner as we watched it on my work computer.

But with the video full screen, that's all I could see.

That's ALL I COULD SEE.
I was immediately reminded that I'm awful at living in the moment. I constantly frustrate myself by thinking about work when I'm trying to play or enjoy family time. The curse of the work-at-home mom?
After Ladybug clicked on full screen, I made myself stop worrying about my email and I stopped trying to multi-task (I KNOW multi-tasking's bad and researchers say you might as well be smoking pot when you try to do more than one thing at a time. DUDE). I actually sat back and just watched.
I'm glad I did. Embrace the Shake was inspirational and my girl and I were having a MOMENT. I let those moments pass by way too often. I'm always on the run, always thinking ahead to what's next, not what's now.
It's like my mind is one of those TVs where you can watch multiple shows at once in little squares on the edges of the main event.
I want to turn those little side shows off more often. I want to go full screen and live in the moment more. Those little Mom Moments I can never get back.
I wrote a note and put it on my desk as a reminder. It says: "FULL SCREEN. Embrace the MOMent!"
Now I'd love for you to watch Embrace the Shake because it really is amazing. Be sure to enjoy it full screen for the full effect. As with everything in life 🙂
Click here to watch Embrace the Shake on the TED website.
Shannon Magsam is co-founder of nwaMotherlode.com and nwaMomProm.com. She's married to an awesome newspaperman and they have a fun-loving, artsy teen (officially!) who loves watching tv with them and drawing cats. If you have a question for Shannon, send it to mamas@nwamotherlode.com or leave a comment here.