By Shannon Magsam

My daughter and I weren't home on Tuesday night, so we didn't get to watch the mid-season finale of our show, The Flash.
But we can't plan our lives around when Barry Allen will be running super fast and saving citizens of Central City at 7 p.m. on Tuesday nights on the CW, can we? Or maybe we can.
A DVR would help, my friends keep telling me.
Yep, it's true: I don't have a DVR.
And I admit I feel kinda backward not having one.
But the truth is I secretly like watching shows in "real time" when I know tons of other people are watching, too. It's a collective social experience. It reminds me of when my family would gather around the TV to watch one of just a handful of shows a week, because we only had three stations and you watched when they came on – or you missed them.
On Sunday nights when I was a kid, we'd watch the Magical World of Disney movie. My mom always cooked amazing dinners, but on Sunday nights she and my dad would have steak and the kids would have frozen pizza on TV trays. All was right with the world when I was eating frozen pizza with my siblings while watching the newest Disney movie.
And here's another plus about watching a TV show in "real time": No Spoilers. You don't have to worry about someone telling you how it ended the next day at work or school.
I remember when I was about 8 and the movie Black Beauty was going to be shown on television. We didn't have a color TV, but my favorite book was Black Beauty and I couldn't wait to see it. My mom decided she HAD to get a color TV so I could watch it. I can still remember playing in the big box the TV came in that day and the amazing movie in vivid color that night. It felt cool knowing so many people across the country were seeing the same amazing images as me RIGHT THEN.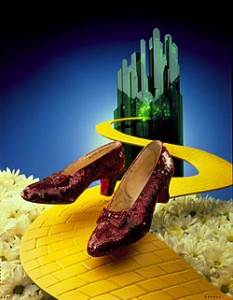 Remember when the Wizard of Oz came on once a year and it was an EVENT? You didn't miss it. Same thing with the Sound of Music around the holidays. We don't have those kinds of gather-round-the-TV moments these days and it's a little sad to me.
The closest we've come is live musicals The Sound of Music (with Carrie Underwood) and, most recently, Peter Pan.
There's another (in my opinion, very compelling) reason not to have a DVR: I don't want to have a backlog of shows to watch. It's just too  much pressure to have all those characters just "waiting" for me to watch them. I don't need that!
Now, there are obviously a few reasons a DVR would be great. I could watch The Flash episode I missed (although I'm sure we'll be able to find in on the CW) and I could skip commercials.
I always hated sitting through those tampon commercials with my dad while we watched a TV show together as a family. And these days, the commercials are WAY more embarrassing, like the one for "E.D.". "…ask your doctor if you're healthy enough for sexual activity." So you have a question now, almost 13-year-old daughter?
For now, as much as I'd love to skip the commercials, I think I'll hold off on getting that DVR. If I miss a show, it will be my loss as it was back in the day. Or I'll figure out a way to be home when it comes on the first time.
So if I say I need to rush home — quick as a flash! –to watch "my show"? Don't DVR judge me.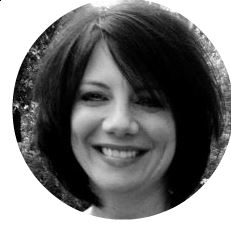 Shannon Magsam is co-founder of nwaMotherlode.com and nwaMomProm.com. She's married to an awesome newspaper guy and they have a fun-loving, artsy tween who loves watching tv with them and drawing cats. If you have a question for Shannon, send it to mamas@nwamotherlode.com or leave a comment here.