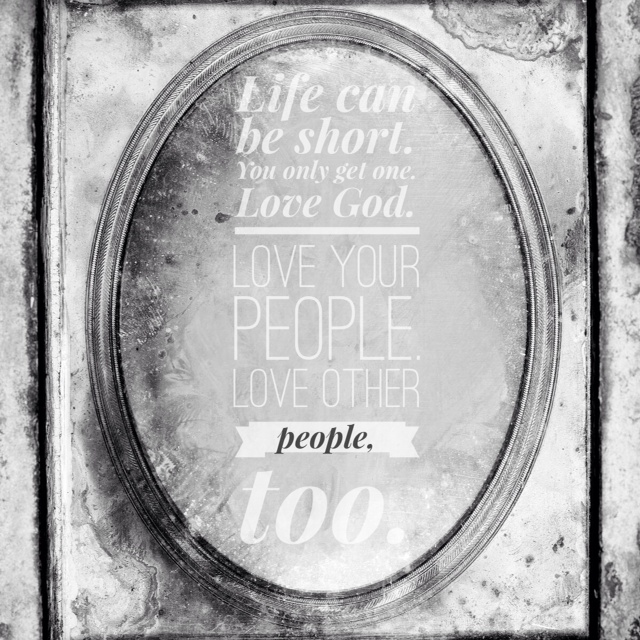 By Shannon Magsam
I picked up the phone to call my husband. To vent.
I'd been to the dentist and I really needed to get a crown — plus I was reminded that I really need to have some dental surgery I've been putting off. And I remembered at the dentist that I also "really need" to get a mammogram, but our insurance has changed and that may be an out-of-pocket expense this time.
All I could see were dollar signs — disappearing fast down a big, huge drain.
It put me in a terrible mood.
When I called, my normally upbeat husband sounded sad and I asked what was wrong.
He told me that a woman we used to work with – who moved to another state several years ago – just lost her only child in a car accident.
My heart squeezed and, as a mom, I put myself right there in her shoes. As best I could, anyway, since I've never known that kind of pain.
I prayed for her (and will continue) and her loss immediately put my petty problems into perspective.
I often say to my parents and siblings that we need to enjoy each other's company THOROUGHLY whenever we're together. I told my sister recently: We can't take this time for granted. We don't know whether all of us will be sitting at mom and dad's dinner table this time next year.
Our friend's loss is a terrible reminder.
I read these sorts of posts all the time and I remember to be grateful and less annoyed about the small crap that happens in life for a few days. I'd like to hold on to this perspective for much longer. Like, until my last breath.
Life can be short.
You only get one.
Love God.
Love your people.
Love other people, too.
Praying for you, Cristal. We are so sorry.