By Cara Cleek Ogden
IT'S A NEW YEAR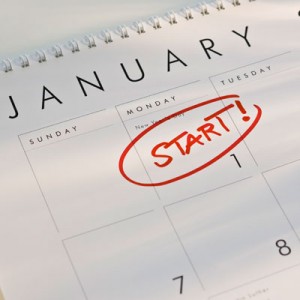 If you have chosen weight loss as your New Year's resolution, you're not alone. Many people have already started new diets along with the new year.
Losing weight was my own resolution for many, many years. I've lost track of the number of diet books I bought, support groups I attended, and eating plans for which I signed up. Some of these efforts were moderately successful. Most were not.
It wasn't until I decided to tweak my resolution that I realized I'd had the wrong goal all along. Losing weight is the by-product of behavior changes. But I never imagined that changing my behavior in just a few small ways would not only cause weight loss, but would also cause a domino-effect of positive new adjustments and exciting challenges, including a new career.
MY NEW RESOLUTION
In January of 2011, I wrote down my new, improved resolution: EAT MORE CONSCIOUSLY. It seems easy enough, right? I always thought I had a pretty good idea of what it meant to "eat healthy." I didn't always choose to do so, but I could make healthy choices if I wanted to. What was stopping me?
Eating more consciously simply means that you think about what you're putting into your mouth. Where did it come from? What's it made of? Who prepared it? Who grew it? Does it make you feel good when you eat it?
BEING THE HEALTHIEST "YOU" POSSIBLE
When you stop worrying about losing weight and start focusing on making better food choices, something interesting may happen.
You might realize that it's more important to you to feel good than to look a certain way. You may never again be the size you were in your high school prom pictures. (And I hope you don't still have the same hair-style.) But you may begin to feel as well as you felt then, maybe even better.
Losing even 5 to 10 percent of your body weight can mean great benefits to your health and to your life in general, according to the Centers for Disease Control and Prevention.
MAKING BETTER CHOICES
Eating consciously doesn't mean that you'll always make the right choices. But if you'll get into the habit of thinking a little more about what you're eating, maybe you'll begin to make better choices more often.
Which of these items would you rather put into your body?:
Item #1 Ingredients: 

Enriched wheat flour, sugar, corn syrup, niacin, water, high fructose corn syrup, vegetable and/or animal shortening – containing one or more of partially hydrogenated soybean, cottonseed or canola oil, and beef fat, dextrose, whole eggs, modified corn starch, cellulose gum, whey, leavenings (sodium acid pyrophosphate, baking soda, monocalcium, phosphate, salt, cornstarch, corn flour, corn syrup solids, mono and diglycerides, soy lecithin, polysorbate 60, dextrin, calcium casein ate, sodium stearol lactylate, wheat gluten, calcium sulphate, natural and artificial flavors, caramel color, yellow #5, red #40.
Item #2 Ingredients: An apple.
If you chose ITEM #1 (and I won't tell you what it is, but it comes in a little plastic wrapper and is found easily in vending machines and on convenience-store shelves), then at least you looked at what you were actually eating and consciously chose to eat it, and maybe you'll choose ITEM #2 the next time.
HOW I STOPPED WORRYING ABOUT MY WEIGHT AND LEARNED TO LOVE KALE
A few months into my new resolution, I realized that I love learning about health and nutrition. I went back to school to study holistic nutrition and health counseling. I was able to drastically improve my health and have lost more than 20% of my body weight. I still eat french fries on occasion, but more often than not, I make a better choice.
NEW YEAR, NEW RECIPE
You may have eaten your black eyed peas already this week, but here's a recipe to ring in the new year with a new, healthy twist on an old tradition:
BLACK EYED PEA SPREAD
1 15-oz. can black eyed peas, rinsed
¼ cup fresh parsley leaves
2 tablespoons lemon juice
2 tablespoons extra-virgin olive oil
1 ½ teaspoons chopped garlic
½ teaspoon dried tarragon
¼ teaspoon black pepper
sea salt, to taste
Process all ingredients in a food processor and chill for at least 1 hour.  Serve on toasted bread or multi-grain crackers.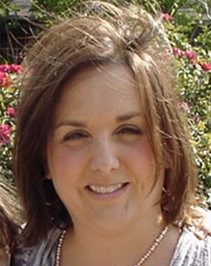 Cara Cleek Ogden is a Certified Holistic Health Counselor. She lives in Fayetteville with her vegetable-loving 11-year-old daughter (really!) and is excited to encourage others to eat more consciously.  You can contact Cara through her website at