UPDATE: We just picked the two winners for this giveaway (at random) and we've sent emails to them so please check your inbox to see if you're the lucky mama. If you didn't win the tickets, we hope you'll still join us for Girls Night Out and use the group discount mentioned below. (Call Rachel at 479-571-2719 to book tickets.) Can't wait to see you there!
Get ready for THE Girls Night Out of the season! You're officially invited to join us when we go to the Walton Arts Center to see Mamma Mia on Thursday, February 11, 2016. We've got a ticket discount plus a block of seats reserved so we can sit together. Want to come? We'd LOVE for you to be there. In fact, this week we're giving away FOUR tickets to the show, so throw your name in the online hat to win them. (Two ladies will win 2 tickets each.)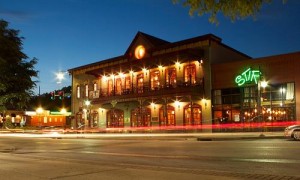 BUT FIRST, WE EAT: The show starts at 7 p.m. but we're hosting a pre-show Happy Hour starting at 5 p.m. across the street at the Hog Haus Brewing Company. (The upstairs room will be reserved for the ladies of nwaMotherlode!) Show up anytime between 5 p.m. and 6:30 p.m. to enjoy a few light appetizers, sodas or a glass of wine on us before we head over to the theater in time for the curtain to go up.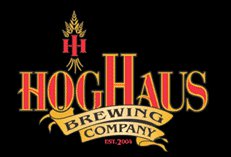 While we're at Hog Haus, we're also going to do a few drawings for fun gift cards from local mom-friendly businesses. (The gift cards will hook you up with some fun shopping at local boutiques, restaurant meals and even a pair of tickets for an upcoming show at Walton Arts Center.) Anyone at the pre-show Happy Hour can throw their name in the hat to win the gift cards and we'll give them out that night.
ABOUT THE SHOW: A few years ago, one of my friends called and told me I had to go to this show with her because it's so perfect for a Girls Night Out. (Guys love this show, too, but it's more fun to see this one with other women because the story line revolves around three amazing girlfriends. And, of course, the star of the show is also a mama. It's a love story but it's also hilariously funny.)
I absolutely LOVED the show and was so glad my friend invited me. I laughed — hard. And the music is just so much fun. The show includes ABBA songs like "Take a Chance on Me," "S.O.S.," and "Souper Trouper." It's like a two-hour party, it'll be really hard not to stand up in your seat and put your hands in the air when they start playing the song "Dancing Queen." This musical has been called "the ultimate feel-good show" and people see it over and over again.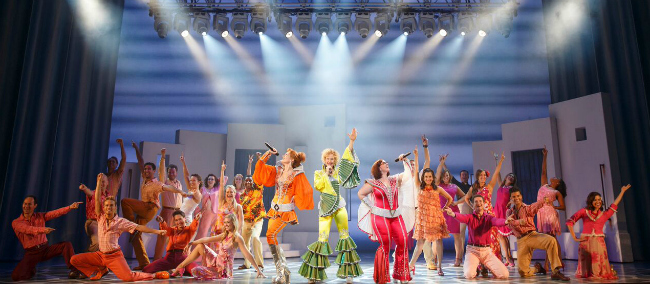 HOW TO ENTER: To throw your name in the online hat to win tickets to see Mamma Mia, click on the words "post a comment" below and tell us what you love about a fun Girls Night Out. For us, it's the laughs. We always laugh when we're with our girlfriends, and nobody "gets us" quite like our fellow mamas do.
You can also email your answer to us at giveaways@nwaMotherlode.com.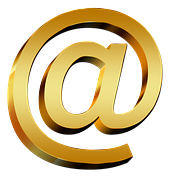 INCREASE YOUR ODDS OF WINNING: Help us spread the word about this giveaway by emailing your friends and family about the giveaway. We'll give you an extra chance to win for every person you tell. Just be sure to put giveaways@nwaMotherlode.com on the CC line of your note so we can give you proper credit.
You can also earn an extra chance to win by signing up to receive the free email newsletter we send once a week.
Our newsletter subscribers get access to the good stuff, including exclusive giveaways (like this one), information about local events, local mom interviews, recipes and more. It's delivered straight to your inbox so you don't miss anything awesome. CLICK HERE to sign up. We won't fill your inbox with info, no worries. We only send out newsletters when there's something in it for you — and we know you'll be interested in hearing about it.
BE SOCIAL: You can also earn extra chances to win by commenting on our Facebook page, following us on Twitter or following us on Pinterest. If you do any of those, just mention it in your comment or email so we can give you proper credit.
GET YOUR TICKET: If you don't want to take a chance on missing this Girls Night Out event and prefer to buy tickets now with the nwaMotherlode group discount price, call Rachel at 479-571-2719 to reserve your seat. Be sure to let her know that you're attending with nwaMotherlode. There are different ticket price points ($49.60 or $58.10), depending on where you want to sit.
Book your ticket asap because this show typically sells out! Looking forward to having you there when our group of local mamas see Mamma Mia together!