Have we got any Go, Dog. Go! fans in the house???
We thought so! And we've got 4 FREE tickets to the show on January 19th, courtesy of our long-time sponsor Walton Arts Center!
From big dogs and little dogs to red, green and blue dogs, dogs going up and dogs going fast…who knew dogs were so busy? This story by P.D. Eastman has been a go-to favorite for families for over fifty years, leaving audiences of all breeds wagging their tails with delight. Now, Walton Arts Center's artistic affiliate Trike Theatre, brings the story to life on stage! Featuring a local cast of professional actors, Go, Dog. Go! is full of fun surprises, colorful costumes and bouts of laughter, sharing lessons about diversity, love and individuality.
There are three performances on Saturday, January 19th and three performances on Saturday, January 26th. *The show on Jan. 19 at 10 am is a relaxed performance to serve adults and children with sensory-input disorders, autism or other developmental or cognitive disability, as well as anyone who might feel uncomfortable attending a typical live theater performance. Please click here to learn more.
If you for sure don't want to miss seeing the show, go ahead and grab your tickets now. They're only $9 for kids and $15 for adults.
Best for ages 4+
HOW TO ENTER: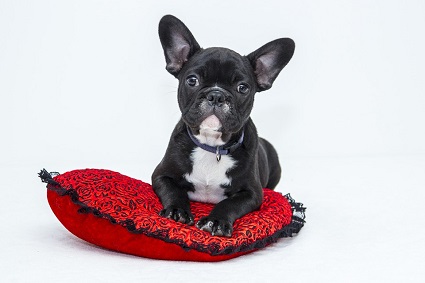 If you'd love to win 4 tickets for your family to see Go, Dog. Go! click on the word "comments" (right under the headline of this post) and scroll down to the bottom of the comments posted by other moms.
Then write a quick comment telling us about your child's favorite animal — or family pet.
You can also email your answer to us at giveaways@nwaMotherlode.com.
INCREASE YOUR ODDS OF WINNING:
Help us spread the word about this giveaway by emailing your friends and family about the giveaway. We'll give you an extra chance to win for every person you tell. Just be sure to put giveaways@nwaMotherlode.com on the CC line of your note so we can give you proper credit.
Our newsletter subscribers get access to the good stuff, including exclusive giveaways (like this one), information about local events, local mom interviews, recipes and more.
The nwaMotherlode newsletter is delivered straight to your inbox so you don't miss anything awesome. CLICK HERE to sign up. We won't fill your inbox with info, no worries. We only send out newsletters when there's something in it for you — and we know you'll be interested in hearing about it.
BE SOCIAL:
You can also earn extra chances to win by commenting on our Facebook page, following us on Twitter or following us on Instagram. If you do any of those, just mention it in your comment or email so we can give you proper credit.
We'll choose a winner on Friday, mamas, so check your inbox!
Tickets are $9 for kids and $15 for adults and can be purchased in-person at the Walton Arts Center Box Office, by calling 479.443.5600 or by visiting waltonartscenter.org. You also can get reserved parking for $7 when you purchase your show tickets.