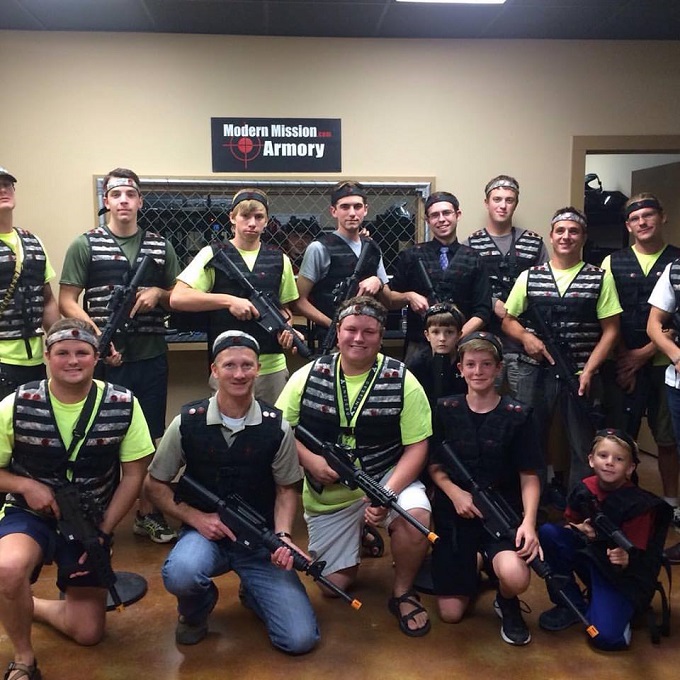 Your mission, if  you choose to accept it, is to sign up for some free passes to play laser tag at the coolest outdoor (or indoor, if you prefer!) tactical laser tag operation in Northwest Arkansas.
We're pretty sure winning these 4 free passes for a session at Modern Mission will earn you a "Best Mom Ever" plaque! OR you can use the passes for you and your own friends. We'll never tell! Modern Mission has lots of corporate events and parties, so adults are welcome, too 🙂

Four friends can choose to play at one of these 3 missions at Modern Mission, one of our nwaMotherlode sponsors:
The Indoor Battlefield
The Outdoor Battlefield
Archery Games
Any of these choices are awesome and loads of fun. Modern Mission has tons of great reviews (click here to read some of them).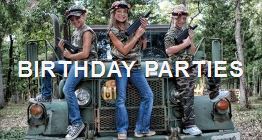 ABOUT MODERN MISSION: Modern Mission Outdoor Laser Tag Indoor Battlefield is a really great place for a Northwest Arkansas birthday party, private party, corporate team building event – or just everyday fun.  Laser tag here is not like paintball. There are no projectiles to worry about (so no bruising, yay).
It's a little like traditional laser tag, but on a much larger scale. They have realistic-looking weapons and wear protective gear. They have lightweight guns for smaller kids similar to what would be used in a video game.
What makes the place really unique is that guests are actually working against the clock to perform a mission. They have an objective (like diffusing a "bomb") and must work together to save the day. The business can customize any of the missions, based on the event, age level of the players or skill level of the group.
Owner Travis Fink noted that these missions are designed to make guests feel like they're actually INSIDE a video game. So many kids love playing shooter video games at home, but the Modern Mission events put them in the action in real life.
What's new: Modern Mission also has some new fun things to do: Archery Games or Bubble Soccer! They'll be opening an off-road training course for electric bikes soon, so that's really cool.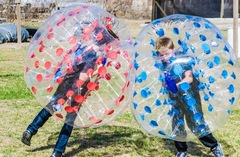 HOW TO ENTER: If you'd love to win the 4 passes to Modern Mission for your kids (or you!), click on the word "comments" (right under the headline of this post) and scroll down to the bottom of the comments posted by other moms. Then write a quick comment telling us what you really like about Modern Mission — or what you would enjoy about visiting them. (Click here to visit their website and see what they have going on if you've never been.)

You can also email your answer to us at giveaways@nwaMotherlode.com.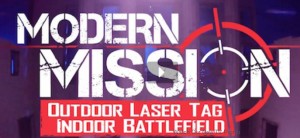 INCREASE YOUR ODDS OF WINNING: Help us spread the word about this giveaway by emailing your friends and family about the giveaway. We'll give you an extra chance to win for every person you tell. Just be sure to put giveaways@nwaMotherlode.com on the CC line of your note so we can give you proper credit.
Our newsletter subscribers get access to the good stuff, including exclusive giveaways (like this one), information about local events, local mom interviews, recipes and more.
It's delivered straight to your inbox so you don't miss anything awesome. CLICK HERE to sign up. We won't fill your inbox with info, no worries. We only send out newsletters when there's something in it for you — and we know you'll be interested in hearing about it.
BE SOCIAL: You can also earn extra chances to win by commenting on our Facebook page, following us on Twitter or following us on Pinterest. If you do any of those, just mention it in your comment or email so we can give you proper credit.
We'll choose the winner on Friday! Watch your inbox!