Editor's note: Comments closed, chicks. We've got a winner! Congrats to Sara Schmidt, a work-at-home graphic and web designer and mom to Elijah and Morgan.
We've got a bundle of gift certificates to give away, and all you need to do to throw your name in the hat is tell us what you think. The gift certificates come from our buddies at NWArestaurants.com, which has the most up-to-date, comprehensive info on restaurants in Northwest

Arkansas. (They also own the website NWAMovies.com, which is super helpful as well.) Today's gift certificates come from Cold Stone Creamery, O'Charley's and Fast Lane Entertainment.
We'll let you in on a little secret that won't be secret much longer: NWArestaurants.com offers gift certificates (called Penguin Bills, pictured right) for lots of different restaurants, and

the gift certificates are HALF-OFF! Even better, this is the only program of its kind that helps local charities. As an example, you might find a $20 gift certificate for Chili's that you can buy for only $10. All net proceeds of this sale will go to a nonprofit group in Northwest Arkansas. We love this program because everybody wins: Mama gets to eat out for a change. We don't blow the budget. And local charities get desperately-needed funding.
The Penguin Bills and restaurant selection are constantly changing, so you'll need to check back often to see what kinds of deals you can snag. Click here to check it out and bookmark the site for future reference, so you can check it out before your next dinner on the town.
Now, back to today's giveaway: The winner will receive three different gift certificates — one from Fast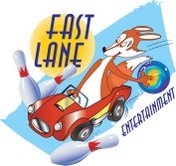 Lane Entertainment, one from O'Charley's, and one from Cold Stone Creamery. YUM! The gift certificates total $50!
Here's the question we'd like you to consider: "When you're 'grandma-age,' what do you hope your adult children remember most about you?
To throw your name in the drawing for the bundle of gift certificates, click the big orange button below and let us know what you think. You may also e-mail us your thoughts at giveaways@nwaMotherlode.com.
Increase your odds of winning by sending your friends a note about the giveaway. Just be sure to put giveaways@nwaMotherlode.com on the CC line of your e-mail so we can give you proper credit. We'll give you an extra chance to win for every person you tell.