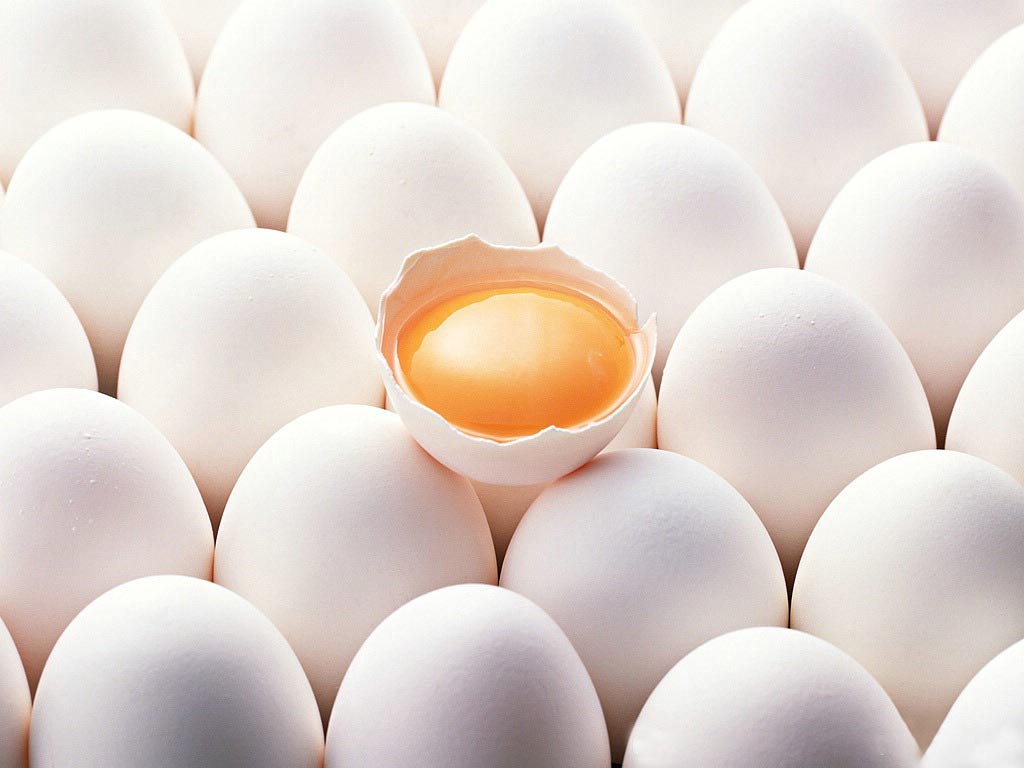 Note from the mamas: Congratulations to winner Connie Williams! She's a good egg 🙂 
This is your last week to throw your name in the online hat for The Big Chill Giveaway — aka a new Samsung French Door Refrigerator courtesy of Metro Appliances & More. (Click HERE to see that fridge giveaway.) So we thought that the perfect way to remind you about it is to give away something else that no fridge is complete without — fresh eggs!! The winner of this giveaway will receive 52 coupons which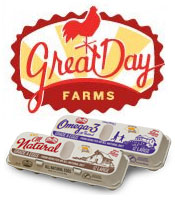 she can use each week for a whole year to get a FREE carton of Great Day Farms 100% All Natural Eggs when she's shopping at the Wal-Mart Supercenter. That's 52 cartons of free eggs, mamas!
But these just aren't any old eggs. We mamas are particular about the kind of eggs we recommend, so these eggs have NO hormones or antibiotics as well as NO animal by-products. They are from hens fed a vegetarian diet. As you know, eggs are a great source of protein but they also contain choline, which is a nutrient that helps with brain and memory development. (Did you know that only about 1 out of every 10 Americans is getting enough choline? Yikes.)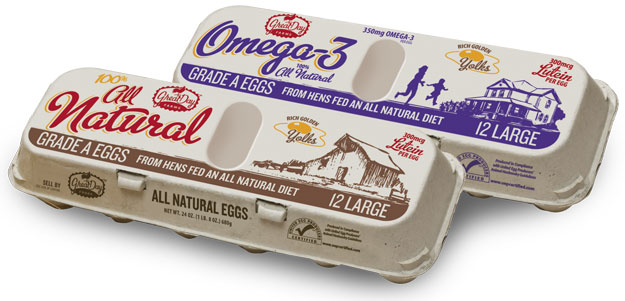 Each little egg nestled into the cartons above also contain 300 mcg of lutein, which provides health benefits for your skin, eyes and cardiovascular system. We love all the great things eggs like these can do for our health and for our kids' growing bodies.
HOW TO ENTER: To throw your name in the online "nest" to win the year-supply of Great Day Farms All Natural Eggs, just click on the orange comment button below and tell us your favorite way to eat eggs. Or you can tell us one of your favorite dishes or pastry that happens to have eggs as a main ingredient. (Cake,
anyone?)
For example, my family loves fried eggs over medium for breakfast, and we love hard-boiled eggs in salads, too. (FYI: Great Day Farms now offers hard-boiled eggs that are already peeled in the deli section of the Wal-Mart Supercenter. They're awesome because you can quickly cut and add them to salads or just eat them for a snack. Pic on the right will show you what to look for in the store. Click on the photo for more product info.)
You can also email your giveaway entry to us at giveaways@nwaMotherlode.com.
HOW TO INCREASE YOUR ODDS: You can increase your odds of winning the year-supply of All Natural Eggs by helping us spread the word! Just email your friends/family about this giveaway and be sure to put giveaways@nwaMotherlode.com on the CC line of your email. We will give you an extra chance to win for each person you tell!
Hope you like this "egg-stra" special giveaway. Sorry, you knew the egg pun was coming, right? 🙂 Good luck in the drawing this week!