We know the next few weeks will be busy so we thought we'd help you plan ahead — for a date night! We've got two tickets to opening night of the smash hit musical Billy Elliot on December 4, 2012 at the Walton Arts Center.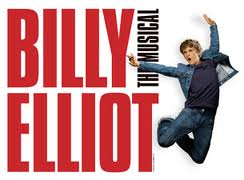 We're pairing the awesome show tickets with dinner at the equally awesome Bordinos Italian Restaurant, which is just steps away from your theater seats at Walton Arts Center. This date night package would normally cost you more than $150.
ABOUT THE SHOW: This is the story of one boy's journey to make a big dream come true. It has been called "The best show you'll ever see" by the New York Post and it won 10 Tony Awards in 2009 including the one for Best Musical. The story is set in a small town and follows Billy as he stumbles out of a boxing ring and into a ballet class, where he discovers a surprising talent that inspires his family and his whole community — changing his life forever.
Oh, and did we mention this? Elton John wrote the musical score for this show. Yep. Elton freakin' John, ladies. Musical legend.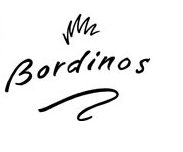 ABOUT THE FOOD: In Northwest Arkansas, the food at Bordinos is as legendary as Billy Elliot is on Broadway. We send lots of our lucky mom winners to this Dickson Street landmark for dinner and they always rave about the food, the service, and the upscale yet never stuffy atmosphere. Click here to see the menu.
HOW TO ENTER: To throw your name in the online hat for this date night package, click the big orange comment button below and tell us about a dream you've had or still have that you'd love to see come true. Want to write the great American novel? Or run your first marathon? Want to finally get your toddler potty-trained? Or just get your house organized once and for all? Tell us your dreams, big or small, and we'll cheer each other on.
You can also enter the giveaway via email by sending your answer to giveaways@nwaMotherlode.com.
HOW TO INCREASE YOUR CHANCES: As always, we reward mamas who help us spread the word about the website. Just send an email about this giveaway to your friends and/or family and be sure to put giveaways@nwaMotherlode.com on the CC line of your note so we can give you an extra chance to win for each person you tell. It's that easy.
This is a special show, so if you'd rather not leave it up to Lady Luck, you can guarantee your tickets by buying them online or by calling the box office at 479-443-5600. Click here for ticket availability.