Left: Nibbed English Toffee featuring Cameroon Dark Chocolate
The chocolate makers at Kyya call this type of Nibbed English Toffee "unique, dark, brooding and satisfying." (Those just became our new favorite words for chocolate.) Kyya also said that this new creation is so good that they'd walk barefoot in the snow during January just to get more of it. That's why we think this would be a great gift for the hard-working teachers on your holiday gift list. Let's face it… putting up with our kids for an entire semester could not have been easy. They've earned some chocolate toffee! (Also, keep in mind that Kyya has been teacher-friendly for years now. In 2017, more than 3,000 school kids in Northwest Arkansas were able to tour the Kyya factory to see how the magic gets made.)

Right: Kyya Chocolate Bars (assorted flavors)
If you're having a hard time choosing what to give a teacher on your list, we suggest giving him or her a variety of Kyya chocolate bars so they can sample all the different varieties. It's still a cost effective gift but it gives the teacher a buffet of the best chocolate in Northwest Arkansas. There's white chocolate, milk chocolate and some fascinating varieties of dark chocolate, including "Champagne infused Vivid Dark Chocolate, with nutty whisps of coffee and fudge notes." Most of the chocolate bar varieties at Kyya are only $6, so choose a few favorites!
Where to shop: Have you seen the new Kyya retail store on the Bentonville Square? It's amazing! You'll find it at 111 S. Main Street in the space formerly occupied by The Station Cafe. This is the spot where you'll find more than 100 different chocolate products in all their glory. You can also  visit the Kyya website; Find them on Facebook; Tweet them on Twitter; See pics on Pinterest; Follow them on Instagram; Watch this video about them on YouTube; Click here to see the full list of Northwest Arkansas retailers where Kyya Chocolate is sold.
How to contact: Go by the store or message them on social media. You can also call 1-844-281-4470 for more info.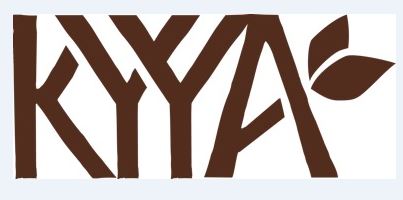 ---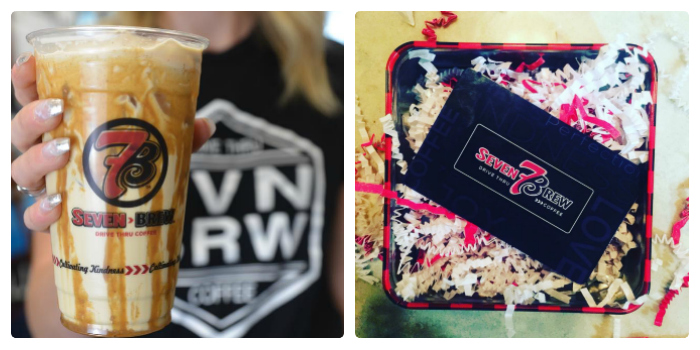 Above: Seven Brew Gift Card
Let's face it. The teachers on your holiday gift list probably don't need or want another ornament with an apple on it. But… they definitely need a steady supply of caffeine on the way to school in the morning. Our friends who are teachers tell us they LOVE gift cards because it allows them to use and enjoy their gifts all year long. That's why we're putting gift cards from Seven Brew into this year's holiday gift guide.
No worries if your kid's teacher isn't a coffee drinker. Seven Brew also has teas, infused energy drinks, Italian sodas and smoothies! They're always coming up with new creations. You could drink something new each day of the week.
Where to buy: Seven Brew has grown so quickly and has locations throughout Northwest Arkansas. Here's a list of where you can drive through and pick up a coffee and a gift card:
2101 S. 52nd Street in Rogers
4100 W. Walnut Street in Rogers
2500 E. Central Ave. in Bentonville
1195 M.L.K. Blvd. in Fayetteville
Coming soon to 2960 W. Sunset Ave. in Springdale
Get the latest updates: Follow Seven Brew on Facebook, or on Twitter,