By Laurie Marshall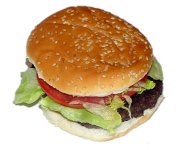 I heard a comedienne comment once on the loneliness of not working in an office environment now that her career is pretty much a solitary, road-oriented one. She said that when she was doing secretarial work the morning discussion in the hallways always centered around what she and her co-workers were doing for lunch. I'm sure I am not the only one who heard this and thought "OMG! She used to work with me!"
In the office where I work the staff is largely female. The bulk of our conversation (aside from the work-related stuff) includes talk about husbands, kids, and food. When I was working 9:00-4:00 I would receive an instant message shortly after I arrived asking where we were going for lunch 4 out of 5 days every week. Some days I brought leftovers, as did others, but it was never difficult to turn up my nose at them in favor of a plate of homemade pasta and meatballs at Mama Z's or anything that came with a free appetizer of chips and salsa.
So it really shouldn't be a surprise that most of us in the office are at least 20 pounds overweight. Given that Arkansas is #4 on the list of the states with the highest obesity rates (32% of adults – with the highest being West Virginia at 34%), I guess you could say we're just falling right into line with the trend. I think I'd rather keep up with the knee-high pirate-boot trend. I'd even embrace the handbag-as-large-as-my-child trend if I were pressed. But I don't like to follow trends, so in order to be a rebel I need to lose 30+ pounds. This will put me back into my "healthy" range based on the Weight Watchers calculator.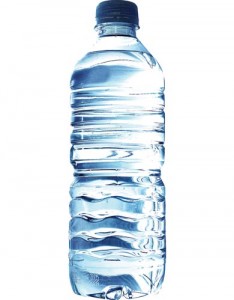 This year, all of my work friends have committed to being rebels with me. Six of us have joined Weight Watchers – one attends the meetings, and the rest of us are using the online program. Now, of course, we talk about food even more than we did before, but it's because we are all paying more attention to the food we eat. We're sharing stories of being shocked at how many points something we used to eat regularly consumes in our daily allowance (bottom line: never eat at Sonic!). We're discussing ways to make our favorite recipes healthier and keep from getting hungry between meals. We're talking about hunger triggers that we're noticing in our daily routines and how we're balancing our newfound passion for healthy eating with our family's desire to maintain the status quo. We are a support group.
There are so many turning points in our lives when we need support. Bereavement, sickness, new babies, new careers… we reach out to friends and even organize our own support groups to help us get through these "milestones". But when it comes to weight challenges – I think it's still considered by some an embarrassment to ask someone – let alone pay someone – to hold us accountable for our choices. The Weight Watchers model of meeting attendance has a proven track record. The Jenny Craig plan assigns you a real person to go to for help and advice. It's not anything to be ashamed of – admitting that you are trying to do something to help yourself feel better about yourself and get healthier.
In this new year I challenge you to reach out to others to get support for your attempts at getting healthy. Whether it's a group like Weight Watchers, some women in your Zumba class, or just a few friends at work… gather those people around you (you may find they have similar goals!), let them know what you are doing and then allow them to support you. Together, we can be the women we know are hiding in those Mom Jeans! Get healthy for GOOD!!!

Look for Laurie's fitness tips and updates on her personal health-focused journey every other Friday on nwaMotherlode in Mom Blogs. Send questions or input to her at mamas@nwaMotherlode.com. Or click on the comment button below and share your thoughts right now! To read previous installments of Getting Healthy for Good, click HERE.