By Gwen Rockwood, newspaper columnist and mama of 3
A few weeks ago I went to a video game store to trade in some of the old games the kids don't play with anymore. The clerk who helped me had to gather some info about me to complete the transaction, so he asked for my birthdate.
As he typed in my answer, he said, "So I guess you've got a big 20-year class reunion coming up, too?" indicating that his birth year and mine must match.
"Yeah, I do," I said, with an unmistakable note of dread in my voice. "Awful, isn't it?
"Yeah," he agreed, "but what's really bad is when I'm filling out this info on some kid who's in here buying a video game, and I realize he was born the same year I graduated high school."
"I know!" I commiserated. "The other day I found out that some kid I used to babysit when I was a teenager just had a baby! It's unbelievable. And one time I took my kid to the pediatrician's office, and his doctor was younger than me. How is it possible that I'm this old already?"
We wallowed in our mutual ancient-ness for a while and then he put my new video game into a bag. "I keep getting e-mails about the class reunion coming up," he said. "They've been planning it for six months already."
"Yep, I get the same kind of e-mails," I said. "And the organizers want me to tell them whether or not I'm coming to the reunion this summer. I don't even know what I'm doing later today, so how am I supposed to know what I'm doing this summer? I've been avoiding the whole thing."
I bid farewell to my fellow geezer and left the store, feeling somewhat better that at least I'm not the only thirty-something who's a little freaked out by the fact that it's been two decades since I was a young, carefree girl traipsing the halls of high school. For a while there, I figured there must be something wrong with me. So many of my old classmates seem genuinely excited about the upcoming reunion and have been making plans via e-mail and Facebook for months now.
I, on the other hand, have treated it with all the enthusiasm of an upcoming root canal. I think I'm still in denial. If I don't make plans to go the reunion, then perhaps I can pretend I'm not nearly old enough to attend such an event. After all, I remember when my own parents went to their 20-year class reunions, and I'm quite sure that I considered them old, hopeless fogies by then.
Surely I can't be old enough for a 20-year class reunion because it seems like just a few years ago that I graduated from college. I feel like I'm still just figuring things out and getting a lay of the land here in the real world. Part of me is still a little surprised that other people consider me a grown-up.
But I suppose there's no denying the facts and the numbers. I'm old enough to have been married a dozen years. Old enough to have welcomed three kids into the world and lived through the treacherous potty-training phase with all three of them. Old enough to have changed jobs four times and to have started my own little business. I know all those things didn't just happen overnight, but sometimes it sure feels like it did.
Part of me knows that, if I go to the 20-year reunion, I'll see further evidence that I am (I can hardly bear to type it) MIDDLE-AGED. There may be women there with greying hair – the same hair that used to be kept in a ponytail when we were bouncy teenagers. There may be men there with no hair whatsoever or just a sad little ring of hair hanging on for dear life right above their ears. There may even be a classmate or two who had a kid right after high school, and those kids are technically old enough to have kids of their own, which means that some of the people there could be grandparents already! And if that's the case, there's absolutely no denying that I accidentally cruised right past the "youth" exit several miles back on life's interstate. And it was so fast! Seems like a blur now.
If I go to my 20-year class reunion, then what? Next thing I know, I'll be receiving my AARP card in the mail. I'll start saying things like "Back in my day…" Then what? Eating dinner at 4:30 in the afternoon and hoping that stewed prunes are on the menu? I'm not ready, I tell you. I'm just not ready.
But I admit I'm curious to know what a 20-year reunion would be like. Perhaps if some of you, who are ancient like me, would tell me stories about your own reunion, it might help me get a grip on myself long enough to RSVP to my own. You can send your words of wisdom to me at the e-mail address below. In the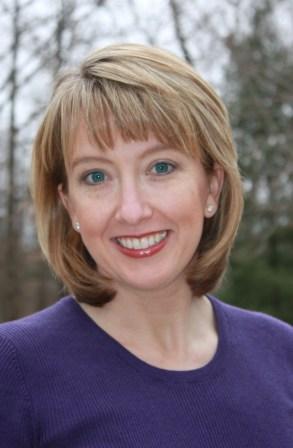 meantime, I'm firmly entrenched in the "maybe" column.
Gwen Rockwood is a mom to three great kids, wife to one cool guy, a newspaper columnist and co-owner of nwaMotherlode.com. To read previously published installments of The Rockwood Files, click here.
Save