By Tiffany Selvey, Master Gardener and mama of 1
Being in a severe drought by the end of June is a gardener's nightmare. In a normal year, we would still be working with a surplus of rain from April and May. But as gardeners, we don't learn as much when things go as they should, We learn from the reality with which we are faced: golf ball-sized hail storms, flooding rains, and record-breaking heat. We adjust our plans, our methods, and our thinking. The most important lesson I've learned from the heat last year involves water conservation.
Here are some ideas to save money on water usage while keeping those herbs, flowers, and veggies alive.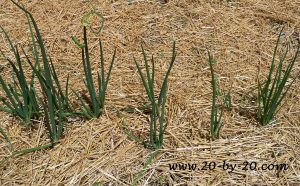 1. Mulch – I cannot emphasize enough the importance of mulching. There are so many benefits! Mulching helps with weed control, soil health, and water conservation. The mulch itself will hold moisture as well as insulate the soil from moisture evaporation. Mulching also keeps the soil from getting compressed, which will allow better absorption when it does rain. (See my article at Ozark Natural Foods for free and cheap mulch ideas.)
2. Water at night – Conventional gardening wisdom says to never water at night. Clearly the folks who established this "rule" didn't live in Arkansas in the summer. The idea behind this rule is that water sitting on plant leaves overnight can cause mold issues, which is true. But when the temperatures are 90+ I have never had issues with mold. By watering at night, surface evaporation is less of an issue which means water can get deep down in the soil to feed those thirsty roots. If you start seeing powdery mildew on any of your plants, treat them with baking soda and oil (pin a recipe here) and start watering in the morning.
3. Don't panic and don't give up – Heat stress can really make our plants look bad. You may be tempted to pull them up, thinking they've given up the ghost, but don't do it! These guys are incredibly resilient. Many larger leafed plants, such as squash, will wilt during extreme heat as water escapes their leaves through open pores, but they will recover at night when those pores close. In extreme heat, tomatoes might stop producing blooms, but if you are growing indeterminate varieties they will pick back up once the temperatures decrease a bit. Be patient!
The Farmer's Almanac says the later part of this summer is supposed to be wetter and cooler than average, and I sure hope they're right!
Regardless of when they come, those cool, wet days will get here eventually and soon we will be preparing for cool weather crops again.
Happy gardening!
Tiffany Se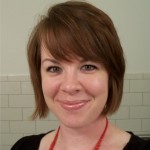 lvey is a Master Gardener who writes about her passion for growing, cooking, and living naturally at www.20-by-20.com. When she's not elbow deep in soil, she enjoys raising a very active son, laughing with her husband, and wrangling their five pets. Click HERE to read more in our Gardening Category.
Save