By Tiffany Selvey, Master Gardener and mama of 1
We have had a really pleasant beginning to summer with warm days and plenty of rain. It's very rare to make it to the beginning of July without having to occasionally break out the sprinkler system for the vegetable garden. This year has been the exception, which makes me happy because I have yet to set up my rain barrels, and am not excited about a significant increase in my water bill. Because I know dryer days are coming, I am prepared to water the garden when it's needed. Here are a few tips for watering your garden.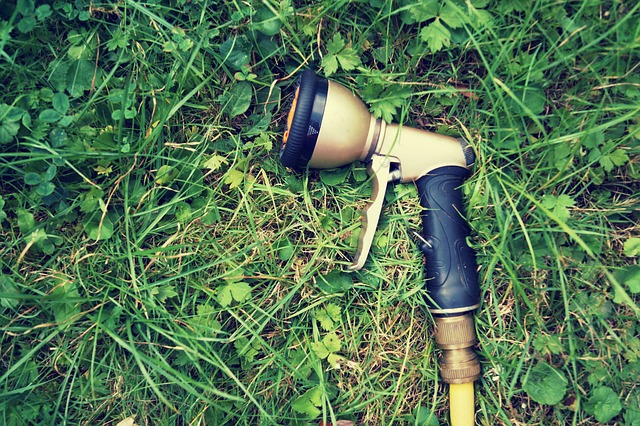 When do I Water?
Containers and raised beds dry out faster than in-ground gardens, so they require more frequent watering than in-ground plants. The rule with watering anything — houseplants, outdoor containers, in-ground plants, etc. — is to water when the soil is dry one inch below the surface
How Long do I Water?
The duration of watering depends on your watering method; drip irrigation systems will water more slowly than an overhead sprinkler. Making sure you water thoroughly will take some trial and error. Water for 30 minutes, then dig a hole and see how deep the water has penetrated. Adjust your timing as needed to make sure water reaches the plant roots at 4 to 6 inches deep. Water after dusk or before dawn to keep evaporation to a minimum. Mulching well also prevents evaporation.
What is the Best Method?
There is no one-size-fits-all method of watering. For small gardens and containers, a hose end sprayer works well. For large gardens, an overhead sprinkler is a frugal option, while a drip irrigation system offers an efficient use of water. For gardens close to the house, a rain barrel provides the best solution for free, biologically active water which is the best option for a healthy soil environment. Think about your budget and the size of your garden before deciding on an irrigation system. A combination of systems may work well for a large yard; consider a rain barrel for a small garden close to the house and a large overhead sprinkler for the veggie garden.
Dry spells are hard to anticipate but we almost always have at least six dry weeks in the summer, sometimes more or less. Have your irrigation plan in place before the hot, dry days get here so you are prepared to keep your plants happy and healthy.

Tiffany Selvey is a Master Gardener who writes about her passion for growing, cooking, and living naturally at The Restoration Garden. When she's not elbow deep in soil, she enjoys raising a very active son, laughing with her husband, and wrangling their pets. Follow Tiffany's gardening adventures on instagram and on twitter.
Save