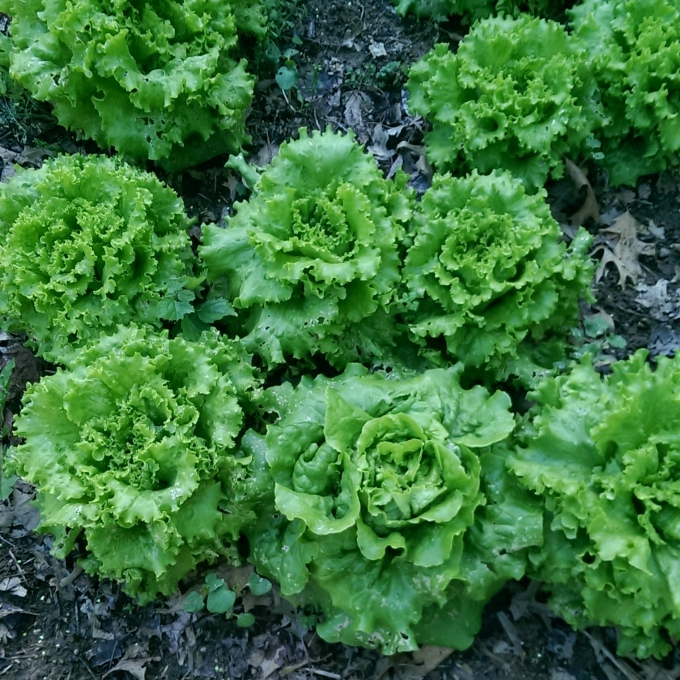 By Tiffany Selvey, Master Gardener and mama of 1
With the hottest part of summer upon us, it's a little difficult to believe that it's time to plan the fall garden. Believe it or not, cooler days are just around the corner and this is a good time to look over flower beds and vegetable gardens to identify those spaces that need to be refreshed. Take some time to look carefully over these areas. Do you have diseased or spent plants? Brown leaves? This is the time to decide what plants need to be removed to make room for something productive or attractive.
The challenge of planting a fall garden is establishing cool-weather plants when it's still hot outside. Whether you're planting vegetables or ornamentals, seeds or transplants, be sure to provide them with plenty of water and mulch to keep soil temperatures down. Mulch seedlings when they have reached 4 inches tall, or mulch transplants right after planting.
Vegetable Gardens:
Kale, cabbage, broccoli and lettuce are all good fall crops for northwest Arkansas. They germinate quickly in the heat of late summer and offer the best flavor after temperatures drop. If you're removing corn, green beans, bush cucumbers or insect-ravaged squash plants, consider planting some of these cool-weather crops for an extra season of fresh food from the garden.
This is also a good time to plant root crops like carrots, turnips and radishes. Sadly, it's too late for storage onions and brussels sprouts, which need to be started much earlier in the year.
Ornamental Gardens:
After a full summer of blooming, annual flowers can start to look spindly and tired by August. Start thinking about adding fall color in place of those spent plants now. Ornamental kale and cabbage makes a lovely border and provides color and structure to flower beds throughout winter. Popular fall blooms like mums, in many colors, also brighten up any space.
Pansies are a popular fall bloom, but August is a little too early to plant them. If your summer flowers are still looking good, hang on to them a bit longer and replace with pansies as temperatures start to cool.
All Perennials:
While August is still a little early to divide perennials like hostas, this is still a good time to determine what plants need more space so that you can save some room in your beds for those plant divisions. Dividing your own plants is a great way to save money without sacrificing a beautiful space.
As you sweat in the "August in Arkansas" humidity, keep in mind that it's only a season and that cooler days are just around the corner. Plan those fall veggies and blooms to keep your gardens beautiful and productive until winter arrives.

Tiffany Selvey is a Master Gardener who writes about her passion for growing, cooking, and living naturally at www.Songbird-Gardens.com. When she's not elbow deep in soil, she enjoys raising a very active son, laughing with her husband, and wrangling their pets. Follow Tiffany's gardening adventures on Facebook , Instagram and on Twitter.
Click HERE to read more how-to articles by Tiffany.
Save