Mamas can't help but love their furry babies, too. This feature, Pet Parenting, offers advice on everything from how to introduce your newborn to the family dog to bringing home a new puppy. Our resident pet behavior counselor, Denise Holmes, talks you through your (often) perturbing pet problems in this question-and-answer feature.
Denise, who owns a local private counseling business Ain't Misbehavin', has been training animals for 25 years. A difficult question:
Q: "Help! I'm six months pregnant and wondering whether it's wise to keep my dog or try to get her a new home. My concern is that I won't be able to handle the dog once the baby comes. What's your advice?"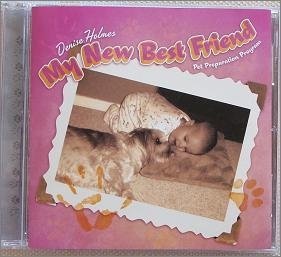 A: I think it's a little early to decide whether or not to re-home your dog.  There are a lot of factors that should go into that decision, and even though you may feel a bit overwhelmed at the moment, there are ways to prepare your first baby for your new one.  I'd begin with a visit to your vet to make sure your pet is healthy and up to date on shots.
Next, if you haven't already done obedience training, I'd consider it. Your dog should know a few basics such as sit, stay and leave-it (think of answering the door with the baby in your arms or dropping the pacifier on the floor).
If you have the basics then you are in a pretty good place to begin to prepare your pet for the changes, changes which you should start making now.  For instance, if your dog is a lap dog, maybe he needs to learn to sit next to you on the couch instead of on you.  You may also need to socialize the dog to prepare him for all the visitors, acustom him to the noises of a baby or the sight of something in your arms.  You can pick up the CD "My New Best Friend" at retailers in NWA or click here to order it directly from my website.  It features 10 tracks of baby sounds and a training guideline to help you ready your pet.  If properly prepared, it is very likely that everything will be just fine.
Good luck!
~Denise

Denise Holmes is a pet behavior counselor with over 25 years of experience. She focuses on family pet training and animal-assisted therapy.  She has consulted with Arkansas Children's Hospital, helped set up a variety of local programs and produced a CD to help expecting parents introduce the family pet to a newborn, www.LoveTrustTeach.com.