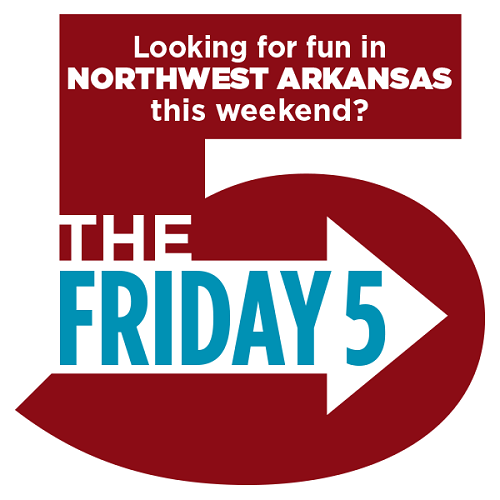 Hello, Fri-yay!!!
Who else is happy to see the last day of this week? If you need some ideas for what to do this weekend, here are 5 fun events (and if you're in the mood for Fall Fun, here's a list of all kinds of cool things to do in Northwest Arkansas this season):
Mömandpöp LIVE! at the Jones Center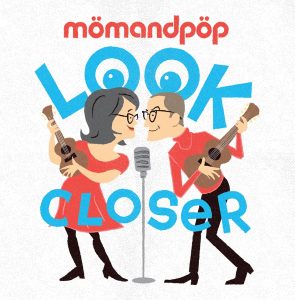 It's a rock concert for the little ones, a comedy show, a party. Come out for a free show by Mömandpöp, featuring new songs from their latest CD release, "Look Closer".
Date: Saturday, Sept. 22
Time: 10-11:30 a.m.
Location: Jones Center for Families, Springdale
Join the Bella Vista Quilters Guild, called the "Calico Cut Ups" in a weaving project using cotton fabric strips. There will also be some fantastic Play Facilitators leading a circle weaving collaborative project at the Homestead Cabin. This is fun for all ages.
Date: Saturday, Sept. 22
Time: 10 a.m. to noon
Location: Amazeum, Bentonville
Super Saturday: Concert with Brady Rymer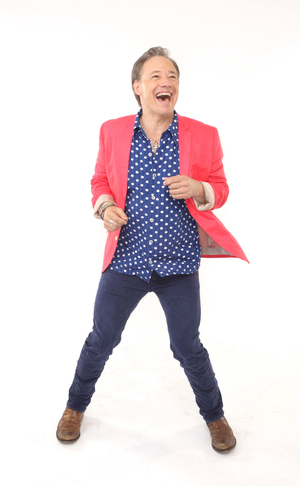 Brady Rymer's rootsy, accordion-laced pop and rock music regularly wins critical acclaim and national awards including three Children's GRAMMY nominations as well as numerous Parents' Choice Gold and NAPPA (National Parenting Publications) Gold Awards, and has garnered him a growing fan base of enthusiastic families. A great morning of dancing, singing, and laughing with the family.
Date: Saturday, Sept. 22
Time: 10:30 a.m.
Location: Fayetteville Public Library
Shiloh Museum of Ozark History 50th Anniversary Family Celebration
Folks of all ages are invited to the museum's 50th Anniversary Family Celebration. Activities include a scavenger hunt, old-fashioned toys and games, life-size historic cut-outs for photographs, and cake and ice cream. The event is free; reservations are not required.
Date: Saturday, September 22
Time: 2-4p.m.
Location: Shiloh Museum of Ozark History 118 W. Johnson Avenue in downtown Springdale
Stage One Entertainment proudly presents Disney's Aladdin, Jr. Saturday September 22. A matinee begins at 1 p.m. and the evening show is at 6 p.m. Admission for adults is $10, $5 for children 12 and under. Tickets are available at the door.
Date: Sunday, September 23
Time: 1 p.m. and again at 6 p.m.
Location: Arends Arts Center at Bentonville High School 1801 SE J St, Bentonville
Have a great weekend, mamas!