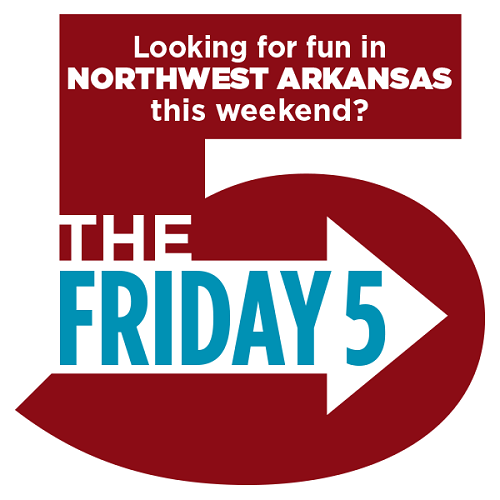 Welcome to the first weekend of November, mamas!
Here are 5 fun things to do with the kids this weekend:
Toyland is possibly the biggest toy event in Northwest Arkansas. Walmart fills the Downtown Bentonville square with vendors to give families the first look at the latest toys of the season. Some vendors provide toy giveaways and games. Come as early as you can because around 4 p.m. it gets more packed than any other First Friday.
Date: Friday, November 2
Time: 11 a.m.-8 p.m.
Location: Downtown Bentonville 102 E. Central Avenue
Peter Pan at Walton Arts Center
Peter Pan, who comes to hear the stories Mrs. Darling tells each night, has lost his shadow. After Wendy Darling re-attaches Peter's shadow in exchange for a kiss, Peter becomes entranced by Wendy and convinces her and her three brothers to return with him to Neverland – a magical world of pirates, fairies and a gang of boys destined to stay young forever. Tickets are $9 for children and $15 for adults. Select performances are adapted to serve those with sensory-input disorders, and "pj friendly" evening shows are available, too.
Date: November 2-3 and 9-10
Time: 7 p.m. on Friday, 10 a.m., 2 p.m., 7 p.m. on Saturday
Location: Starr Theater at Walton Arts Center
Friday Night Blitz Student Special at Fast Lane
There are only a few more Friday nights to can take advantage of this special at Fast Lane Entertainment. Starting at 9 p.m. on Fridays, students just pay $10 for unlimited bowling, laser tag and rides or unlimited arcade play (you pick your fave!).
Date: Friday, Nov. 2
Time: 9 p.m. to close
Location: Fast Lane Entertainment
Community Spotlight: Bubbles and Balloons at the Amazeum
Not all bubbles and balloons are round. You can make bubbles in different types of shapes and polyhedrons—cubed shaped bubbles. Using household items, you'll learn how to create them in these unique shapes.
Date: November 3
Time: Noon- 2 p.m.
Location: Scott Family Amazeum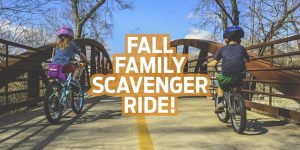 This is a fun bicycle event, designed for families with young kids. Participants will start Lewis & Clark in Springdale location and will be given a series of clues that will guide them along the Razorback Greenway trail and compete in a series of games/challenges, with the completion of each challenge taking them down the trail to the next. The games can be played by the whole family, in fact, parents are required to compete in all games/challenges with their kids. The event entry fee is $5 per person. All proceeds will go to Peace at Home Family Shelter.
Date: Saturday, Nov. 3
Time: 10:30 a.m.
Location: Start at Lewis & Clark, Springdale
Holiday Open House, Siloam Springs
It's a long-standing tradition in Downtown Siloam Springs to embrace the holiday cheer a bit early and shop local. Get together with friends and family to explore and enjoy this beautiful historic downtown. There will be holiday specials, door prizes, free refreshments, and more.

Date: Sunday, Nov. 4
Time: 1-5 p.m.
Location: Downtown Siloam Springs