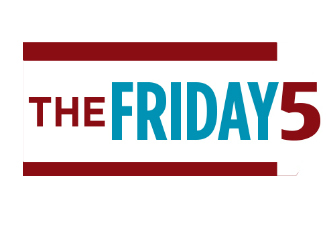 Let's get this weekend started!  Our ideas for things to do this weekend are awesome! If you need some more options, check out the Northwest Arkansas Calendar of Events: May 2018 or if you're in summer planning mode check out the Northwest Arkansas 2018 Summer Camps & Activities Guide.
Chicken Story Time
The Little Trike Series is professional theatre for the very young. Each production features professional actors creating an engaging, interactive and lively environment. In these theatre experiences children ages 2 to 5 and their families are invited to watch, participate, and learn through theatre.
Date: Friday, May 25
Time: 9:30 a.m. and 11 a.m.
Location: Trike Theatre, Bentonville
More info: Click here
Cowboys for Hospice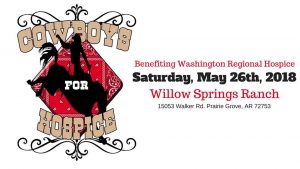 Join in for this fun, free, family event supporting Washington Regional Hospice. The day is packed full of events including a sorting competition Calcutta, pie competition and auction, outdoor music, greased pig catchin', goat dressin', sack races, barrel train rides, kids games and much more! Enjoy smoked brisket, BBQ chicken, chuckwagon beans, turkey fries, and campfire potatoes- FREE! (until they are gone…) Donation proceeds go to Washington Regional Hospice.
Date: Saturday, May 26
Time: 10 a.m. – 5 p.m.
Location: Willow Springs Ranch, Prairie Grove
More info: Click here
Rug Rate Adventure Day 2018
Bring kids of all ages to Pack Rat Outdoor Center for a day full of activities and learning geared towards the primitive roots of exploration! This free event will work in stations around the pond and store, including: ropes course monkey bridge, meet firefighters and explore their firetruck,  catch officers and take a seat in their patrol car, make "Seed Bombs", relay race, frisbee challenge, fur pelts and education, games, recycled art, paddle boards, and face painting.
Date: Saturday, May 26
Time: 12 p.m. – 3 p.m.
Location: Pack Rate Outdoor Center
More info: Click here
Summer Dance Party
Join the hottest outdoor dance party in Northwest Arkansas at The Jones Center outdoor plaza for two straight hours of dance. This Summer Dance Party series features instructors from across the region in a collaborative dance extravaganza. Food truck and on-site with refreshments available for purchase. This event is free and open to the public.
Date: Saturday, May 26
Time: 5 p.m. – 7 p.m.
Location: Jones Center
More info: Click here
Bella Vista Farmer's Market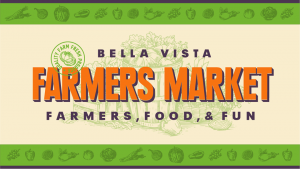 Every Sunday is the Bella Vista Farmers Market! Shop and support local farmers, creators, and vendors. Special musical guest: Christian Serriano. 
Date: Sunday, May 27
Time:  9 a.m. – 2 p.m.
Location: Sugar Creek Center
More info: Click here