The summer solstice happened on Wednesday, which means it's already high summer! Get the family out to enjoy the long days of sunshine with some of these fun local events we found.
Note from the mamas: If your kids are already bored with everything there is to do in your house, check out our list of local VBS programs! These programs have all kinds of fun themes and age levels, and usually mean several days of free activities!
Super Saturday: Hats Off to Building with Steve Crawford
Steve Crawford is a music, theater, comedy, and magic performer who creates library programs aimed at the entire family. His show "Hats Off to Building" takes the audience on a fantastic journey of turning nothing into something.
Date: Saturday, June 24
Time: 10:30 – 11:30am
Location: Fayetteville Public Library
More info: Click here
Fireflies & Tailgating
The Bella Vista POA is hosting a free community event for firefly catching! The fun begins when the fireflies come out, and it's a race to catch the most fireflies in a single jar. Winner gets a prize! Bring your own Mason jars to catch fireflies. The Bella Vista POA is cooking hotdogs and veggie burgers for everyone, so bring some chairs or a blanket, drinks, and side dishes too.
Date: Saturday, June 24
Time: 6 – 9pm
Location: Blowing Springs Park, Bella Vista
More info: Click here
Free Hip Hop Dance Class at Yoga Deza
Local choreographer CeCe Marie is offering free/donation-based hip-hop classes every Saturday through July 15 at Yoga Deza in Fayetteville! Al ages and levels of dance experience are welcome. No registration is required: just come and bring a donation, if you can. All the proceeds from these classes will go to Bella Luca, a scholarship program to sponsor young people in NWA who want to study dance but can't because of cost.
Date: Saturday, June 24
Time: 7 – 8:15pm
Location: Yoga Deza, Fayetteville
More info: Click here
Movie in the Park
The City of Pea Ridge is hosting a free movie in the park night this weekend, showing the Disney favorite Moana! Bring the whole family, some blankets or chairs, and some snacks to join in the tropical fun.
Date: Saturday, June 24
Time: 8 – 10pm
Location: Pea Ridge City Park
More info: Click here
Quick Class: Everyday Essential Oils for Health
Natural Grocers in Fayetteville periodically hosts "Quick Classes," which are brief 30-minute classes on popular topics that people are curious about. This weekend they're hosting a Quick Class on essential oils. As we all know, essential oils are having a moment. They are versatile, natural products that have many uses beyond their good smells. Discover the basics of how essential oils support whole health, and learn how you can build your own essential oils kit!
Date: Sunday, June 25
Time: 3 – 3:30pm
Location: Natural Grocers, Fayetteville
More info: Click here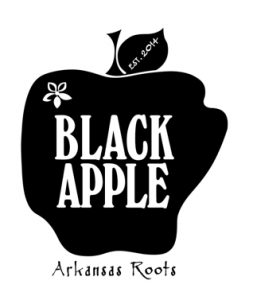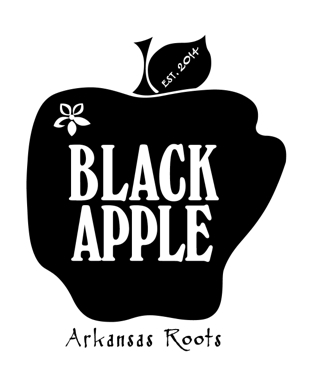 Black Apple Crossing events this weekend:
The 5 events above offer some great options for the family, but if you have a sitter this weekend — and you're in need of a date night or a Girls' Night Out — our Friday 5 sponsor, Black Apple Crossing, always has a fun line-up of events during the week and on weekends.
This weekend you can hear the music of Jekyll & High (tonight, Friday, June 23), or blues band Jimmy Wayne Garrett and Liberty Bell (Saturday night, June 24). Ciderday Night Live music events happen almost every Saturday night. They also have Taco Tuesdays, trivia nights and book club events during the week!

Black Apple Crossing is the state's first cidery. It's located in downtown Springdale off Emma Avenue just past mile marker 13. Black Apple Crossing has produced naturally gluten-free hard apple cider with no added sulfites or other preservatives since July 2015.
Click here to visit the Black Apple Crossing website. BAX's newest cider, just released June 8, is a sweet strawberry cider called Frisco Fields, paying tribute to Arkansas strawberry farmers, the rail line to San Francisco, and the Beatles!