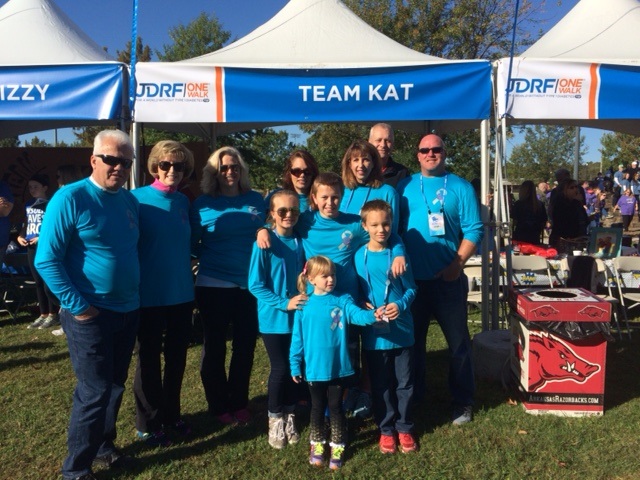 Kathlyn (Kat) Lynch, a local 12-year-old Northwest Arkansas student, has been chosen to go before Congress next month to fight for a cure for Type 1 diabetes.
Kat was diagnosed with type-1 juvenile diabetes (T1D) at age 7. She's one of 150 children selected from 1,300 applicants across the U.S. to attend the 2017 Juvenile Diabetes Research Foundation Children's Congress on July 24-26, based on her advocacy in the community. Kat is passionate about sharing the symptoms of T1D and fundraising with the Juvenile Diabetes Research Foundation (JDRF) to find a cure.
Being selected as the Arkansas delegate is a great honor. Kat will represent all who are living with T1D in her state and, all who and are impacted by T1D in our nation. She has the important task of letting our country's leaders know why their support is so critical to the continued federal funding of T1D research. In Washington, she'll have the opportunity to meet with federal lawmakers, helping them understand how they can help create a world without T1D.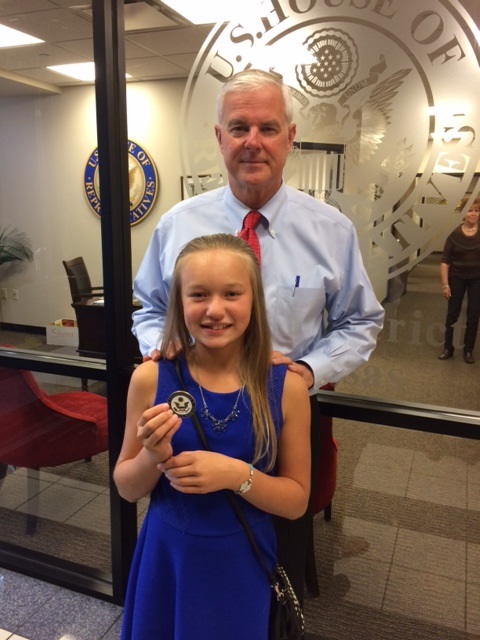 Last November Kat met Congressman Womack in a "Promise to Remember Me" meeting and shared the new technology she uses, a Continuous Glucose Monitor, which tracks her blood sugar. T1D is an autoimmune disease, where the body attacks the insulin producing cells in the pancreas. Those with T1D need daily shots of insulin to live.
Kat's family credits a JDRF Walk they attended a few years prior for her early diagnosis at age 7.
When they started to see signs of T1D (such as extreme thirst, frequent bathroom breaks, weight loss and flu-like symptoms), they brought her to the doctor, who told them she had a virus.

Sadly, T1D is often misdiagnosed, and children still die from it. On a hunch, her parents bought a blood glucose meter and tested her blood sugar. Kat explains, "with one test, in one day, my whole life and the lives of my family changed forever".
Kat could have let the 22,000 needle sticks (to date) and the daily challenges of the disease get her down. Instead, this warrior decided to share her story with others to help find a cure.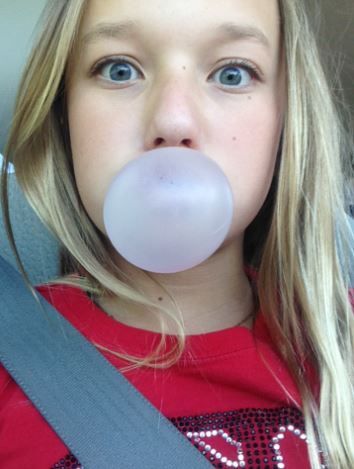 In 2015, Kat became a Youth Ambassador for the NWA JDRF.
She has spoken at local events to give people a glimpse of what a day in-her-life is like. For example, part of her daily routine is to take up to 6 shots of insulin a day. She has a long-lasting shot when she wakes up and before bed. She requires a shot with each meal or snack.
Kat has participated in the national One Walk to raise funds to find a cure and brought the Kids Walk fundraiser to her middle school. She recently helped secure silent auction prizes for the Run for the Roses Gala and got to share her story with more than 500 attendees.
"One day when I have kids, I don't want to worry that they could end up with T1D. I would love to say I used to have T1D and that I was part of making Type One, Type None," says Kat.
For more information on T1D and how you can help, visit www.jdrf.org