The holidays are fast approaching and you might want to enjoy a little quiet time with your family before the hectic starts.  Let us help with a heads-up about some fun, family events happening this weekend in Northwest Arkansas.  
Irving Berlin's White Christmas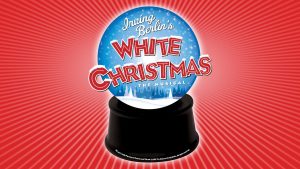 The timeless movie "White Christmas" is adapted for the stage in a lavish new production that The New York Times says to "put on your wish list." Irving Berlin's White Christmas tells the story of a song-and-dance team putting on a show in a magical Vermont inn and falling for a stunning sister act in the process. Full of dancing, laughter and some of the greatest songs ever written.
Date: Tuesday, Nov. 7 – Sunday, Nov 12
Time: see schedule
Location: Walton Arts Center
More info and for tickets: Click here
$5 Friday #FamJam
Bring your FAM & come JAM. $5 Friday theme night is back again! $5 Friday is open to ALL AGES, not just adults, and is dedicated to a theme. The Theme of the night is to JAM with your FAM! So bring your brothers, sisters, mom, dad, daughters, sons, Grandma, cousin, In-laws, etc. and make sure you all match so we know who is related to who. Childcare will be provided  for $5 per child for those who have little ones (under the age of 6). Come ready to laugh, sweat, and learn some fun, family friendly choreography. 
Date: Friday, November 10
Time: 7:30-8:45 p.m.
Location: The Dance Force in Bentonville
More info: Click here
Mom and Daughter-Son Cooking Class
A monthly cooking class for you and your daughter or son! Learn how to make great recipes while spending quality time with your child. Ages 4 and Up. Price per couple $55
Date: Friday, Nov. 10
Time: 5:30 p.m. – 7 p.m.
Location: Young Chef's Academy
More Info and to buy tickets: Click here 
A Loud Winter's Nap Storytime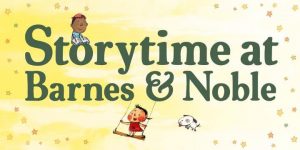 From the author of the bestselling book Too Many Carrots, this charming picture book features the fun of winter and the heartwarming benefits of friendship. Will Tortoise sleep through another winter, or will his friends convince him to stay awake and experience the frosty fun? Find out at Storytime, with activities to follow.
Date: Saturday, November 11
Time: 11 a.m. – 12 p.m.
Location: Barnes & Noble in Rogers
More info: Click here
Rhea Lana's of Fayetteville/Springdale – Fall 2017 Event
Join Rhea Lana's November 5-11. Over 1,600 families selling 120,000+ boutique and high-quality, like-new children's furniture, infant equipment, toys, children's clothing, and maternity clothing items at consignment prices. Friday, November 10th is Half Price Sale day.
Date: Friday, Nov. 11-12
Time: 10 a.m. – 7 p.m.
Location: 1106 N. Old Missouri Rd., Springdale
More info: Click here
---
The 5 events above offer some great options for the family, but if you have a sitter this weekend — and you're in need of a date night or a Girls' Night Out — our Friday 5 sponsor, Black Apple Crossing, always has a fun line-up of events during the week and on weekends.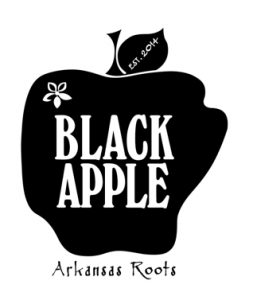 This weekend you can hear  The Jackson Jennings 5 (Friday night, November 10 at 8:00 p.m.) and The Stand-Up/Stay-Up Comedy Show: Josh Cocks (Saturday night, November 11 at 8:00 p.m.). They also have Taco Tuesdays, trivia nights and book club events during the week! BAX has a new event every Thursday called Sip & Stretch Cider and Yoga Night starting at 7:30pm. 
Black Apple Crossing is the state's first cidery. It's located in downtown Springdale off Emma Avenue just past mile marker 13. Black Apple Crossing has produced naturally gluten-free hard apple cider with no added sulfites or other preservatives since July 2015. Click here to visit the Black Apple Crossing website.
The tart cranberry cider, The Cranny Smith, has returned. On tap now!