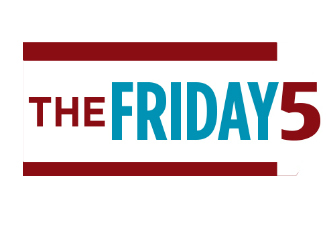 Valentine's Day is right around the corner and this weekend we have some great ideas about how to share the love with your family. For more great event options, check out the Northwest Arkansas Calendar of Events: February 2018
Valentine's Day Daddy/Daughter Sadie Hawkins Sock Hop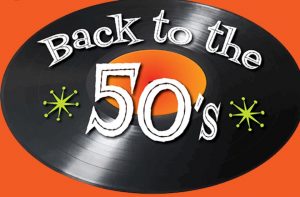 Join 4 of your favorite princesses as they put on their favorite poodle skirts and host a Daddy/Daughter Valentine's Day Sadie Hawkins Sock Hop. Daughters invite your dads to come and dance the night away with you for a Valentine extravaganza. There will be punch and cookies for you and your daddy to sit a sip together, glitter tattoos, a royal rose ceremony for each daddy/daughter couple, love songs performed by your hosts, Valentine's day story time, a valentine's day card craft to give to that special family member when you return home, picture frame craft for that special photo of you and you're daddy, and of course we will boogie down. Tickets are $30.00 per couple and any family member combination is welcome. Two sessions will be offered for this very popular event.
Dates/times: Session One: Friday, Feb. 9th 6 p.m. – 7 p.m. and Session Two: Saturday, Feb. 10th 10 p.m. – 11p.m.
Location: Princess Party Palace, Bentonville
More info: Click here
Super Saturday: Kindersongs
Brian Kinder is a singer/songwriter who, along with his wife, Ms Terri, performs rollicking goodtime concerts for kids. Their music is fun and invites audience participation!
Date: Saturday, Feb. 10
Time: 10:30 a.m.
Location: Fayetteville Public Library
More info: Click here
Storytime at the Museum: Love!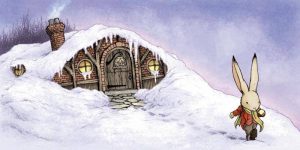 Ms. Mel will read fuzzy creature stories and a tale about the importance of family. Stick around after the stories for a hands-on making activity! Storytime at the Museum is geared toward ages 4 and up; kids of all ages and their adults are welcome. Free and open to all.
Date: Saturday, Feb. 10
Time: 10:30 a.m.
Location: Museum of Native History
More info: Click here
Family Sunday >> I Heart Art
Mark your calendars for the sixth annual I ♥ Art Family Sunday! Bring your loved ones to Crystal Bridges to enjoy music, hands-on fun, a photo booth, and more. Get ready for the Great Backyard Bird Count by making your own love bird from model magic, googly eyes, and feathers! Free, no registration required.
Date: Sunday, Feb. 11
Time: 12 p.m. – 5 p.m.
Location: Crystal Bridges
More info: Click here
Funday Sunday: Free Swim
Enjoy a complimentary afternoon of pool use as part of the Funday Sunday series. Free public pool access
Date: Sunday, Feb. 11
Time: 1:30 p.m. – 4:45 pm
Location: The Jones Center
More info: Click here