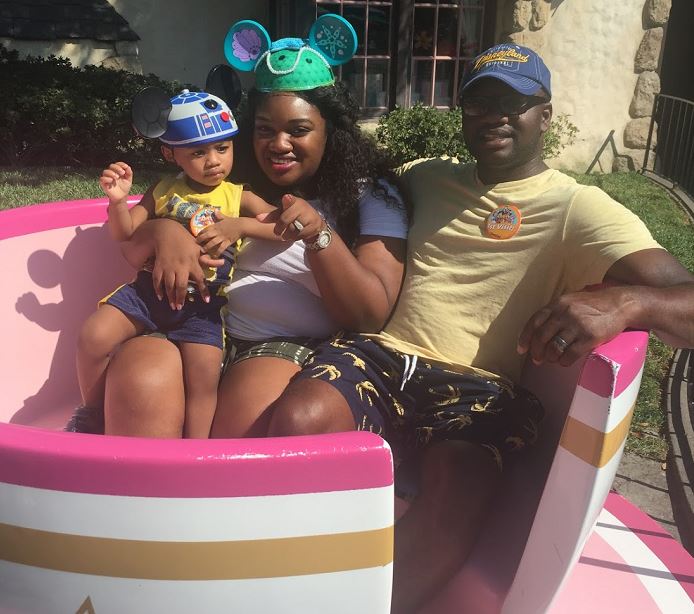 We met Precious Baugh when she taught a Photoshop class that we attended years ago. We keep up on Facebook. She's super smart, funny and loves hard. We're so happy she and her husband have their much-loved son in the family now!
Here's more about Precious and her two best guys:
Son's name and age: Jordan; Age 3
Where are you from and what brought you to NWA?
I transplanted from Texarkana Texas in 2006 to attend the University of Arkansas. My husband moved here in 2009 after we got engaged.
Can you tell us about your adoption journey?
We met our son in August of 2015. He was living in Southern California at the time. Two months after we met he came to visit us at our home. My husband and I knew we wanted to become his forever family, it was love at first sight.
We waited patiently for almost two years. In April of 2017 he finally joined us in Arkansas. Having him home has been so surreal. We are still on cloud 9. We are hopeful that his adoption will be finalized sometime in the summer.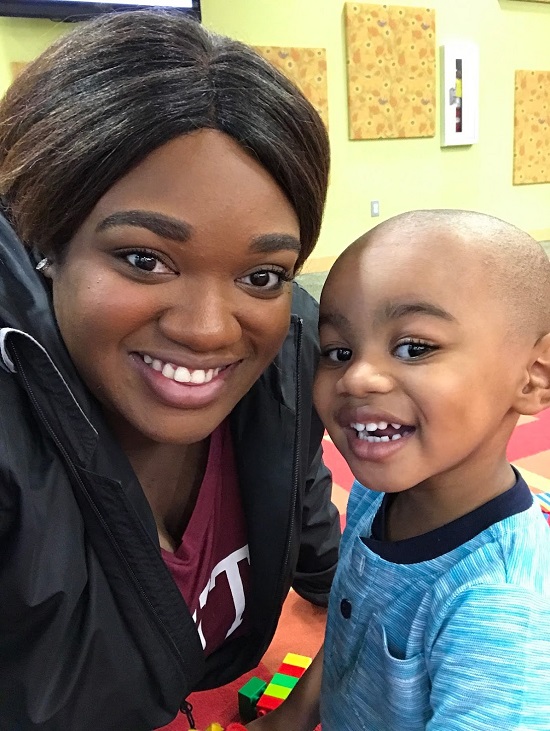 Tell us about your job at Walmart:
I like to think that I have one of the coolest jobs in Walmart Tech. I'm a User Experience Researcher and specialize in localization strategy for mobile applications.
In a nutshell, I help international store associates get access to the applications they need to help make their jobs easier. I get to work with 13 international markets, more frequently ASDA (Walmart UK) and Walmart Canada.
I recently transitioned to the role, and I'm looking forward to getting some stamps on my passport this year.
What's the funniest thing that happened to you as a mom most recently?
My son's favorite joke is "Guess what mommy?" I answer, "what?" and he shouts, "Chicken butt!" I don't even know where he learned this from. He literally does this everywhere; at church, at restaurants, in the library. It's the funniest thing.
The scariest?
We thought our son was experiencing epilepsy. It was terrifying and made me feel helpless because I didn't have the answers. I'm happy to report, as of last week, he has a clean bill of health. My prayers were answered.
What's your family's "personality"?
We're goofy, creative and we love to go against the grain.
What have been your go-to things to do with your family this winter in NWA?
We have really enjoyed being snuggled up with each other at home. We are such homebodies. During the week our family is always on the go, so we really cherish those lazy Saturdays at home.
What about time for yourself? Where's your alone-time happy place?
I'm a new mama bear. I haven't learned how to take time for myself. I'm praying for the day that I can let go of the reigns. Literally my only alone time is in the shower, and sometimes I'm interrupted by the tiny human… so I guess that doesn't count lol.
How did you and your husband meet?
My baby sister introduced me to him. She was dating his best friend at the time, and she thought we would make a good match. She gave Mario my phone number without my permission. I literally dodged his calls for two weeks. LOL! One Saturday I gave my sister a call, Mario happened to be hanging out with her and her boyfriend. My sister tossed him the phone, and we have been talking ever since.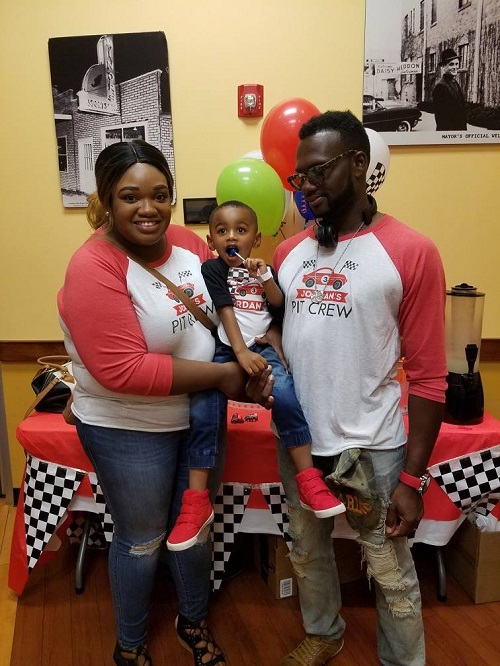 Was it love at first sight?
We talked to one another on the phone for a month before we even met in person. I think we feel in love during that time. When we met our connection was instant. We've been on ever since so I would classify that as love at first sight for sure!
What's a meal you make over and over for your family (or a restaurant that's your saving grace)?
My go-to meal is Honey Dijon Salmon with Roasted Potatoes. My family devours it, and it's super easy for me to whip up quickly. Also you can never go wrong with DinoNuggets haha!
If you could magically have a new skill, what would it be?
Jesus be a fence! I would love to be able to clone myself at any moment. Mommin' ain't easy… an extra set of hands from time to time would be heaven.
What's something your friends might not know about you?
I like to sing and I have some recordings on Smule. If you go searching for my recordings, you're dead to me, lol.
If you got an unexpected gift of (a lot of) cash, what would you do with it?
Oh the things… there's too many to list. Most importantly I would save some of it, I'm so frugal these days.
I would also put some towards adopting another baby. Adoption is so expensive, it can be up to 30k for most domestic adoptions. I would love to take my family on an extended vacation to the Maldives. We need some R&R.
What's your favorite way to unwind at the end of the day?
I'm so ashamed to admit it, but I love watching Facebook videos. It keeps me up way too late at night.
What do you most want people to remember about you?
I'm a die -hard Beyonce fan! Don't mess with the queen lol. I also have a big heart for mentorship and giving back to my community. One day I would love to be recognized for my philanthropic efforts. Most importantly I want people to remember me as being genuine and influential.
One word to sum me up: Majestic
Click here to read more 5 Minutes with a Northwest Arkansas Mom interviews. Our many thanks to First National Bank of NWA for sponsoring this feature, which celebrates all the unique moms here in Northwest Arkansas! CLICK HERE to visit the FNBNWA website or follow them here on Facebook. FNBNWA is a full-service bank and has multiple branches, including:
801 N Dixieland Road, Rogers, 479-621-6800
3706 Pinnacle Hills Pkwy, Rogers, 479-464-9060
E. Pleasant Grove Rd., Lowell, 479-659-7100
350 E. Centerton Blvd., (Hwy 102), Centerton, 479-795-4200
2638 E Joyce, Suite 1 Fayetteville, 479-856-7800
Save
Save