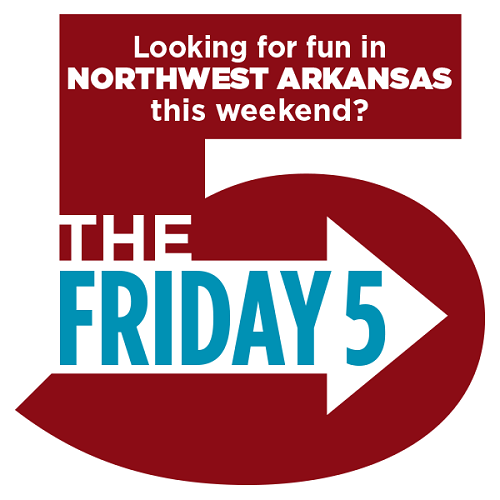 Hey there, Friday. We've been waiting for you.
If you need some ideas for what to do this weekend in Northwest Arkansas, see below for our top 5 picks! For more events this month, click here to see our September calendar of events.
For a list of cool things to do this fall in the area, click here to see our 2018 Fall Fun Guide for Northwest Arkansas.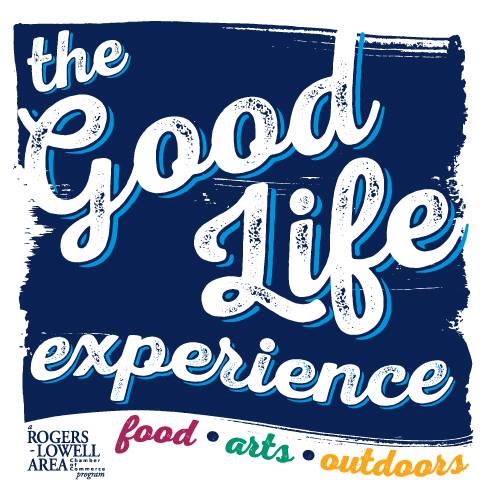 "The Good Life Experience," a new event hosted by the Rogers-Lowell Area Chamber of Commerce, begins tonight with a farm-to-table outdoor dinner while seated at a candle-lit long table with friends under the twinkle lights strung overhead while live music plays. Saturday features a variety of pop-up classes, workshops, exhibits that will allow you to choose your own experience. Pre-register for your favorite activities. In between all the cool workshops and activities on Saturday, you can stroll the brick-lined streets of downtown Rogers and visit the free Marketplace between noon and 4 p.m. There will be businesses, demo booths, kids' activities (look for fun coloring stations!) and free food samples. Downtown businesses will be hosting a huge variety of other events, food specials, and fun activities (including free ice cream at Lake Atalanta from 10 a.m. to noon, beer/wine tasting, and a family-friendly bike ride).
Date: Sept. 14-15
Time: Varies
Location: downtown Rogers area
Dog Days at the Bentonville Farmer's Market
Dog Days is back with more dog competitions, prizes and most importantly, dogs. Come out to the Bentonville Farmers Market and bring your furry friends for a Dog Parade and Dog Competitions. The dog parade starts at 10:30 a.m. and dog competitions start at 11 a.m. Categories are Cutest Dog, Smallest Dog, and Best Costume. Sign up for the competitions at the information booth in front of the Five and Dime.
Date: Saturday, Sept. 15
Time: 7:30 a.m. to 1 p.m.
Location: Bentonville Farmer's Market, 100 Main Street
Living Lively is a new local 501 (c)3 nonprofit and this is the organization's first big fundraiser. The event will be headlined by local musician Pat Ryan Key. Concert begins at 3 p.m., but the fun starts before then. The festival opens at noon with carnival-style games, family friendly activities, and refreshments. Field day races including three-legged race, egg and spoon relay, and balloon races from 12:30-2:30. The festival will feature raffles and a silent auction.
Living Lively works to end loneliness and improve quality of life for older adults by providing personalized in home social interaction to isolated individuals in Northwest Arkansas.  Volunteers are matched with an elder companion based upon personalities and interests.
Date: Saturday, Sept. 15
Time: Noon to 5 p.m.
Location: Outside the Box Flea Market, 1225 W Hudson Rd, Rogers
Chalk it Up is an event for children of all ages who are interested in art. Activities include sidewalk chalk, card making, model clay, face painting and making bead jewelry. A Caricaturist will attend to draw your picture.
Date: Saturday, September 15
Time: 10 a.m.- Noon
Location: Bob Henry Park,  500 West Benton Street, Siloam Springs
3rd Annual International Festival
This event is free and open to the entire community, no tickets necessary. It's a part of Welcoming Week, a series of events nationwide bringing together immigrants, refugees and native-born residents to raise awareness about the benefits and importance of welcoming everyone.
Date: Sunday, September 16
Time: 2-7:30 p.m. Event doors open at 2 p.m. and booths will be open from 3-6 p.m. The event will wrap up at 7:30.
Location: Botanical Garden of the Ozarks, 4703 N. Crossover Rd. Fayetteville