Mamas, we hope you're having a great week! We want to introduce you to Heather Sorrells, a Northwest Arkansas mom whose interview below will definitely make you smile in recognition 🙂
If you really dislike mean people, love puzzles and parenting, read on:
Children's names and ages: Isla 4, Asher 2 (on the 25th) 🙂
Where do you live and what brought you to NWA?
I am an original! I'm from Siloam Springs but we live in Rogers now.
How have you been coping with momming?
Wine and prayers? We're at this age with our kids where everything is so hands on. It's exhausting but it's also so much fun and I wouldn't trade it for the world.
I think you just have to remember to pop your head up every now and then and look at the big picture; we tend to get stuck in the weeds with potty accidents and temper tantrums, etc. But our children are growing and learning and doing so much. And they are soooo funny.
I love looking at baby pictures of them at night to remind myself how quickly this is all going by and how we need to try to appreciate this time together more. So I'm trying to live more in the moment with them. Easier said than done.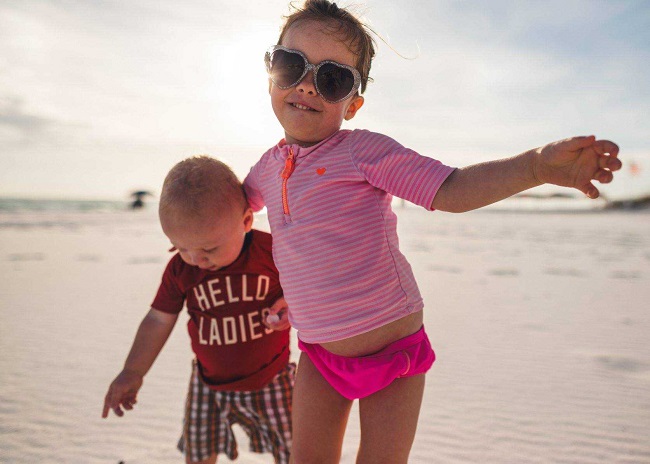 We also find that it helps to record temper tantrums and watch them later, it's always a good laugh and helps us remember the tantrums don't last forever. You have to laugh to survive.
How has your family been doing with social distancing? 
My poor sweet girl is a social butterfly so this has been especially difficult on her.  She loves to give everyone hugs and it's just so hard for her to understand the need for distance.
Aside from that, we are making it. The rest of us are pretty introverted so being home together has been really nice. I've been loving the extra snuggle time with my babies!
As a working mom, balancing work and family is always a difficult juggling act and I have high hopes that this work from home exercise we're all currently going through will allow companies to see that employees need (and can handle) more flexibility to manage their lives appropriately.
Share a typical day in your life with us:
Right now – wake up to the little one getting in bed with us. He still nurses in the morning and at bedtime so I have some snuggles with him before getting up.
I either run or do a workout video. Shower, eat breakfast, work and meetings for a while, help with lunch for the kids and getting them down for naps.
Back to work until 5ish. We always go for a walk around our neighborhood after work and the kids ride their little balance bikes.
Then supper and doing the bedtime routine and finally hoping for an hour to just sit with my husband before we pass out and have to do it all again! 🙂
On the weekends we love to go to the pool, check on our garden, ride bikes, and just try to enjoy each other.
What's a meal you make over and over again for the kids?
Rice and beans. They scarf it down. It's easy to throw in some roasted veggies and cheese. It's one of our favorite meals!\
If you could vacation anywhere in the world this summer, where would you go?
A quiet island surrounded by blue water where I can hear the waves crashing at night.
If you could magically learn a new skill, what would it be?
O-R-G-A-N-I-Z-A-T-I-O-N.  Someone please help me.
What's something your friends might not know about you? 
I played the tuba in my high school marching band. The tuba was as big as I was then.
What's one of your guilty pleasures?
I love working puzzles. As soon as the kids are down, I grab my puzzle and hope no one wakes up. I also love garage sales, I'm really missing those this year.
Pet Peeve?
Mean people. Especially mean people on social media. Please just stop. It's sad.
Who do you most admire?
I really admire my parents. They live so simply and they both have a true desire to serve others with the purest of intentions. They are such kind people. In this crazy busy world we live in they have somehow managed to always stay in the slow lane.  They're amazing.
What do you most want people to remember about you?
I want to be good to my family (and others) but I want my kids and husband to know how important they are to me and how much I love them. I want our family to have a positive impact on those around us.
One word to sum me up: Thankful