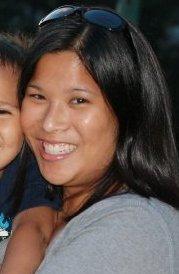 Name: Nhi Blansett
Child's name and age? Jackson, 3 years old
Where were you raised? Fort Smith, AR
Last song you sang along with?  "The Wheels on the Bus"
Favorite vacation location? Destin, Florida
Favorite restaurant in NWA? Shogun
Favorite chick flick? Steel Magnolias
Something that makes you cringe? Reading about anyone abusing a child.
Where did you first lay eyes on your husband? We worked together at Calico County Restaurant in Ft Smith
Was it love at first sight? No, we started dating and it progressed from there. =)
What are your favorite parenting moments? I love it when I pick up my son from daycare and he runs to me with the biggest smile and yells, "Mama!", gives me a hug and tells me he loves me. Another favorite moment is our bedtime routine of praying and reading a bedtime story.
What's your favorite way to get your son laughing again after a hard day? Having tickle fights.
What is a tradition you hope to pass on to your kids? Since I am Vietnamese, I am teaching Jackson to bow to his elders as a way to greet them. This is one of many signs of respect that I learned from my parents about my culture and I want to pass as much as I can onto Jackson.
A meal you make over and over for your kiddo? Bush's Baked Beans mixed with bbq sauce and cut up hot dogs.
Your most-loved hobbies? Anything creative — painting, digital scrapbooking, and taking pictures!
Your idea of a relaxing day? Being pampered and not having to worry about school or housework.
What kind of school work are you doing? I'll graduate in December with a bachelor's degree in Early Elementary Education. I'll be interning this Fall.
One word to sum me up … creative