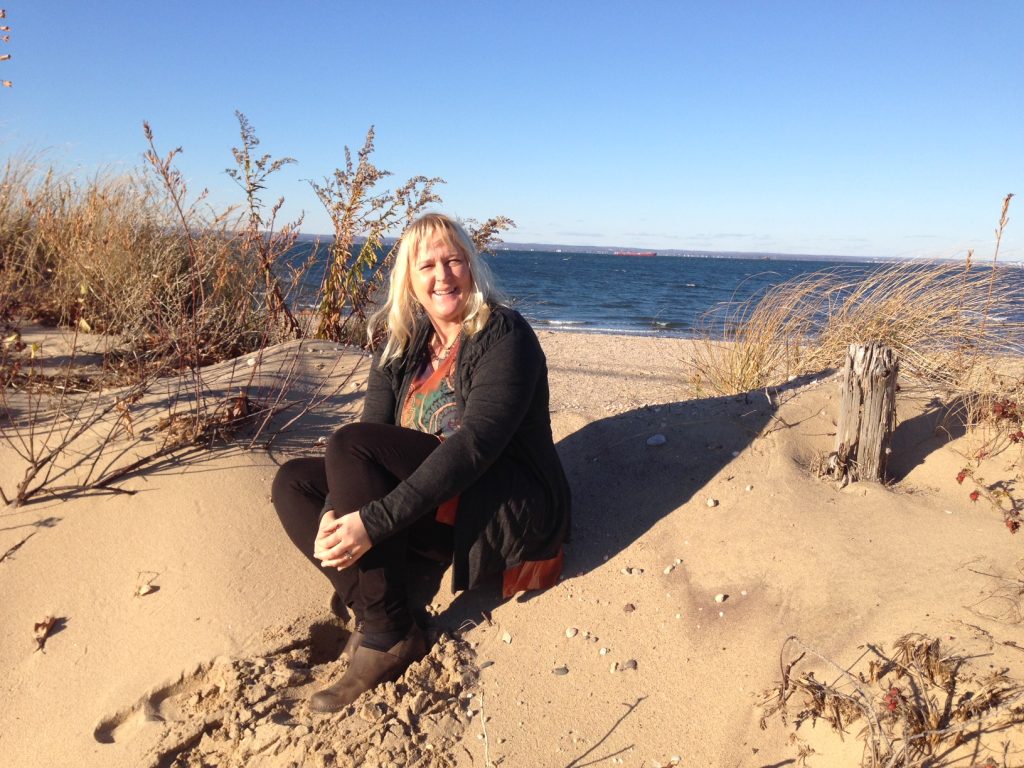 Name: Corinna Dranow
Where do you live in NWA? Fayetteville
Children: 9 year old boy and 12 year old girl
Tell us about your work outside the home: I have a part-time psychotherapy practice in Fayetteville. I provide counseling to adults, children and families. Click here to read more about Corinna's practice and who she can help.
Where did you grow up? I spend the first 20 years of my life in Frankfurt, Germany. The next 20 years in the San Francisco Bay Area. But I still consider myself German. My parents and siblings still live there, and I still have some typical German traits.
How would you describe a typical day in your busy life? I am addicted to my workout WAYMO (What Are You Made Off at FAC). I try to squeeze this in every day or a good walk with my girl friends. Then I either head to work or do many of the typical Mom-related things. It never stops…. My favorite part is when I get to have lunch or a walk with a friend. I am my kids mom after school with everything it entails. I also volunteer a lot at my kids' schools, my synagogue and community organizations.
Favorite all-time movie? "Nobody puts Baby in the corner"- yup, Dirty Dancing.
Last book you read? Facebook. (!) and Padma's  "Toss of a Lemon". The author is a local mom. Her new book is coming out next week and I absolutely can't wait!
What's some great parenting advice you used and then passed along to others? "Step back and look at the big picture. What seems like a crisis now, won't matter in the long run. So sit back and laugh it off."
What's a helpful piece of marriage advice you've given as a therapist to your clients? Often, women marry and expect their husband to be their soulmate and make them happy in all areas of their lives. Don't make your partner responsible for all of your happiness. Try to divide up among friends and relatives and yourself to fulfill your many different needs. One spouse can not be everything to you all the time. For example, if you like nature and your husband doesn't, go find a group to go outside with you instead of being upset about your different interest. If your partner is not the funny type, find friends that are. Then go and appreciate the great contributions your partner does have to give to your relationship. Gratefulness and appreciation are the keys to happiness. Go write notes of appreciation and gratitude about your partner and hide them in unlikely places.
What's something you'd love to learn in the future? I began learning the piano about a year ago, that was something I always wanted to do. It is very hard for me; it's definitely mental gymnastics. Next up: learning to fly a helicopter or a plane.
My favorite phrase: "It is what it is, otherwise we would be somewhere else doing something else."
Guilty pleasure? Practicing piano. It's like meditation.
What's the best thing about being a mother? I often can't believe that we created these amazing creatures! Where did they come from? I look at them with awe!
And the hardest thing? Realizing that someone always has a crisis. That is just part of the game, no matter how old the kids are.
Are the kids excited about Spring Break? Any fun plans? Silver Dollar City!
What's your favorite way to relax? Sitting in my hot tub alone or with my family.
One word to sum me up: Committed