Hey, Northwest Arkansas mamas! In our post on Monday, we asked you what your favorite kinds of fireworks are, and the vast majority of you said that fountain-style fireworks are your absolute fave. Same here! We love 'em.
So we asked our fireworks expert — Adam Keeley of Pinnacle Fireworks — to give us a list of his favorite 5 fountains for summer 2023 that will give you the most bang (and tall showy sparkles) for your buck.
So let's have a countdown of the Top 5 Fireworks Fountains. You can find all of these available at Pinnacle Fireworks of Northwest Arkansas, which is right off the interstate at Exit 70 (Don Tyson Parkway). Just look for the huge tent right behind the Walmart Neighborhood Market. You can see it from the interstate. (The customer service there is EXCELLENT. They'll help you find what you're looking for.)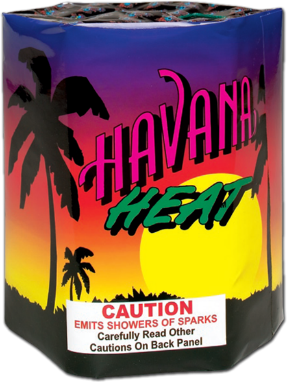 Pick No. 5: "Havana Heat" Long-Lasting Fountain
Retail Price $33.94
Pinnacle Price $16.97
Motherlode Price $15.27
This long-lasting fountain is a great value at the normal price, so it's a SUPER value at the Motherlode price! Coming in at nearly 3 minutes long, it has every effect they could think of: multi-color pearls, shimmering sparks, crackling stars, and yes – even a few of those whistles that sound like a hawk soaring above! If you don't mind a little noise, and you want a long duration ground effects show, turn up the heat with Havana Heat!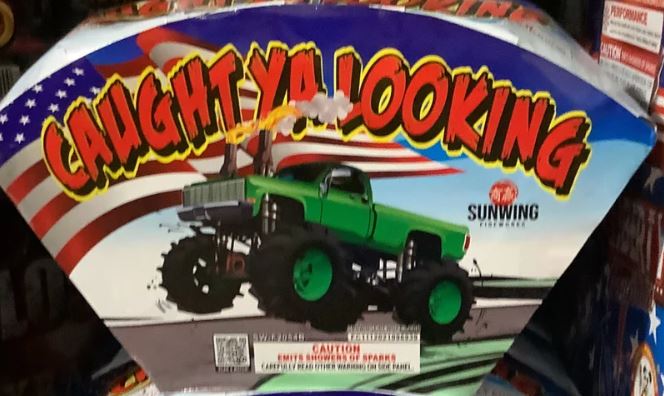 Pick No. 4: Caught Ya Looking
Retail Price $54.00
Pinnacle Price $27.00
Motherlode Price $24.30
At one minute long, this fountain has a great duration. But the best part about this one is its fan shape! After spewing out mesmerizing silver strobes, it split into TWO different angles of towering color sparks and effects, including purple and gold! The intensity builds as it nears the finale, adding a THIRD center tube of multicolor pearls and crackling!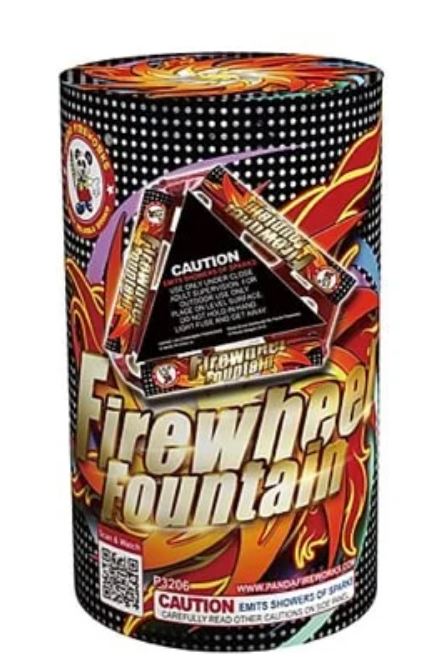 Pick No. 3: Firewheel Fountain
Retail Price $50.00
Pinnacle Price $25.00
Motherlode Price $22.50
Here's a little something different! This fountain has a spinning wheel attached to the side! The wheel goes first, spinning quickly and throwing sparks in every direction. Then the colors emerge: lemon and blue pearls, red strobes, blue stars, white strobes, and golden spider sparks!
Pick No. 2: Silent Mode
Retail Price $50.00
Pinnacle Price $25.00
Motherlode Price $22.50
Shhhh…this fountain silently disperses red, green, and purple tadpoles, followed by gold hydrangeas, and cherry flowers, silver strobes, and color bees! The only thing it doesn't have? Loud noises!
And drumroll please … The Number 1 Fountain is: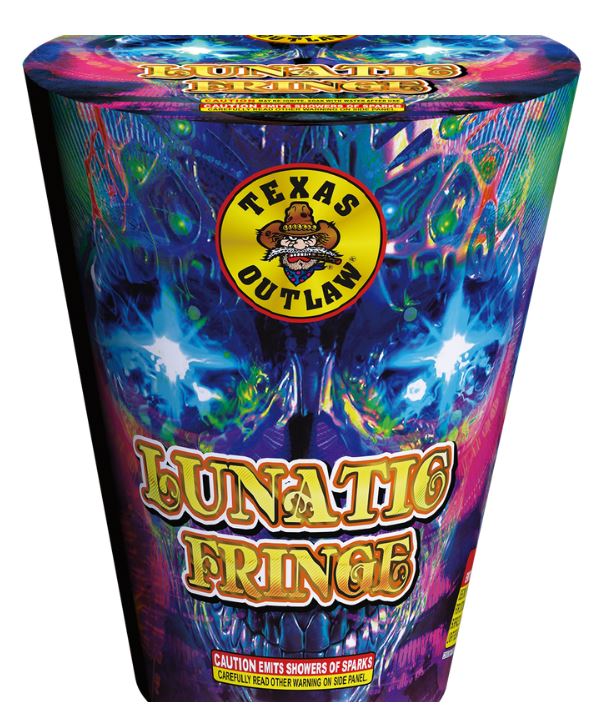 Pick No. 1: Lunatic Fringe 500g Finale Fountain!
Retail Price $114.00
Pinnacle Price $57.00
Motherlode Price $51.30
I know what you're thinking…fifty bucks for a fountain? Well, let me tell you, if fountains are your thing, then Lunatic Fringe is your ultimate finale fountain! The physical size alone is impressive, and at nearly 90 seconds long, there's plenty of time for a variety of colors, like red and blue star snowflakes, blue and orange pearls, and golden crackling chrysanthemums with purple and yellow stars – all spraying into the air at an impressive height! The finale is an intense rush of neon green crazy stars emerging from multiple tubes hidden in the top of this 500-gram Lunatic fountain!
You can check out these fireworks fountains in person at Pinnacle Fireworks right off Exit 70 of Interstate 49 in the Springdale area. Just be aware that the popular ones may sell out quickly, so get 'em while you can!