Has your family visited Farmland Adventures yet?
If not, you've been missing out on some fabulous family fun! Farmland Adventures opens this Friday. They're getting the party started a little earlier this year.
They have a new maze theme for the 2014 season and it looks awesome. This thing is 9 acres: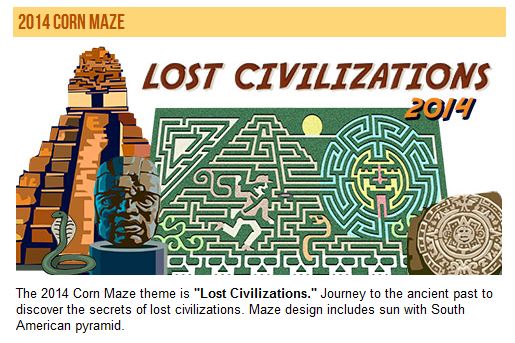 They also have a Mini Maze, hidden within the Giant Corn Maze. At approximately 1 acre, this maze is great for younger explorers not quite ready for the Giant Corn Maze. Older participants can experience both mazes.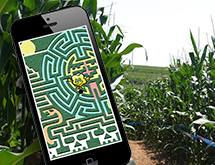 Maze tracker is also brand new this year. You can sign in when you get to Farmland Adventures on your smartphone, choose your character, and then be able to follow or "track" yourself in real time as you go through the maze.
In addition to the Giant Corn Maze, Farmland Adventures also has a pumpkin patch, pony rides, petting zoo, pig races, a kids play area, group outings and birthday parties.
Check out these cool new "Pedal Karts":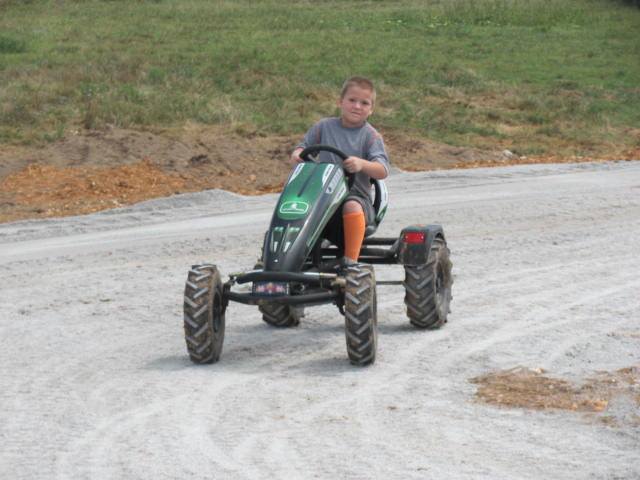 Farmland Adventures also have "Flashlight Nights". Going through a maze and getting lost at night is a totally different experience than in the day. Buy your flashlight at the farm, or bring your own.
CLICK HERE

to see a photo report we previously published on Motherlode about Farmland, one of our fabulous sponsors (be sure and tell 'em we sent you!).

CLICK HERE

to see a Channel 5 report about Farmland Adventures, which is owned by the Parsons family. Dwayne and LuDonna Parsons have eight kids and they all work together on the farm and at the pumpkin patch.
When you visit Farmland Adventures, please tell them you saw their ad and story on Motherlode 🙂 
Click here to see a full list of Northwest Arkansas corn mazes and pumpkin patches!