Mamas, it's Monday and we're all staring into what might be another LONG week of staying home pretty much all the time. For those of us who had Spring Break plans, we know it's disappointing for parents and especially for kids who are going to miss out on those activities.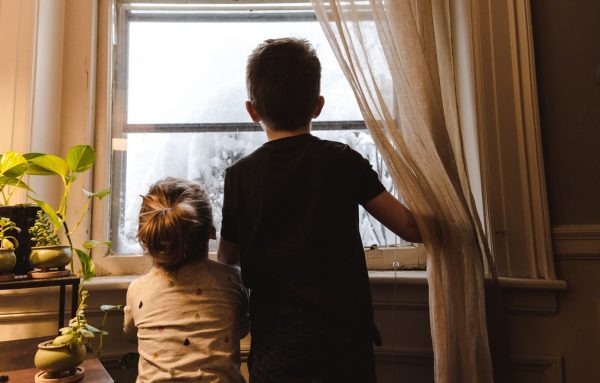 Many of us are answering our kids' questions right now about why we can't have that birthday party, go to playdates, have sleepovers, play with neighborhood friends, go on the Spring Break trip, play on park equipment, go see grandparents, etc. Sometimes it's tough to make little ones understand why it's so important that we wash our hands (again) and follow the health experts' guidelines for what to do in these next few weeks.
Recently we came across this great article published in Forbes magazine called "Talking to Your Kids Aboout Coronavirus and Social Distancing." Here are some of the most useful pieces of info you'll find in it:
How to explain this situation in an age-appropriate way
How to emphasize the positive
How much to limit viewing of news reports
How to anticipate different responses to the situation
Tips on keeping kids busy
Tips  on staying connected
Tips on getting fresh air and exercise (but avoid park equipment because the virus can remain on surfaces!)
The Forbes article also provided the following links to other sites, which are designed for kids and are especially good for visual learners:
BrainPOP's animated explanation of Coronavirus
A fun video about hand washing
Videos from Daniel Tiger, Sesame Street, Curious George and SuperWhy about germs and hygiene
BrainsOn podcast for kids about coronavirus
Hope these resources are helpful to you as you answer your kids' questions this week. Be sure to follow us on Facebook so we can all stay in touch and help each other through this period of social distancing.