One of the things that used to drive me nuts when my kids were little was the tradition of giving away party favors whenever one of the kids hosted a birthday party. (That was NOT a thing when I was growing up, so it always seemed nuts to me.) I'd usually come up with something to give away that didn't blow the budget, but it was hard and I always worried that I was just doing something that would get tossed in the trash or lost under a car seat.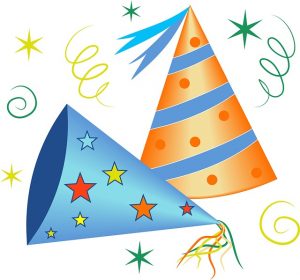 So I had my own little party when I saw this headline from my favorite product review site, Wirecutter: "25 Kids Birthday Party Favors That Aren't Junk." Hallelujah! The headline says it all. I'm so glad a reputable review site put together a resource like this.
Be aware that Wirecutter does require a subscription, but they let you have access to a limited number of articles if you set up a login with the New York Times. You can also sign up for the Wirecutter newsletter for free.
Hope this link helps you find fun favors you love for your next kid's birthday party!