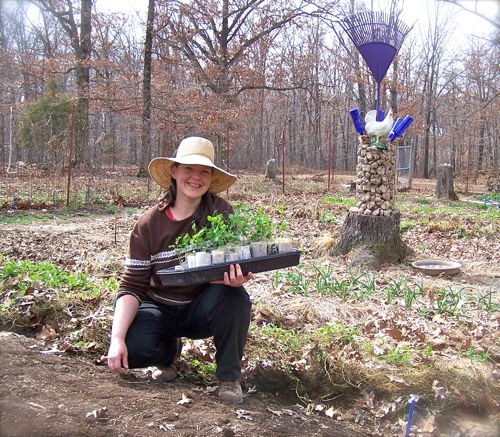 We just heard about an all-day filmfest and community gathering that we thought you nutrition-conscious mamas would want to know about. On Saturday, March 19, from 10 a.m. to 10 p.m. Dig In! Fayetteville's first food and farming filmfest will be at The Omni Center for Peace, Justice and Ecology, 3274 North Lee Avenue, Fayetteville.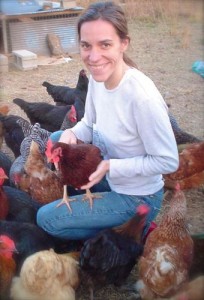 Dig In! will take a look at why and how to build and support a local and organic foods movement. This one-day film series will show six films selected to uplift, empower and inspire viewers. Real Food. Real Farms. Real local. There's a suggested donation to support the project is $5 per film or $20 for the entire day. More info at www.ozarksalive.org.
We've all heard the bad news: rising food and fuel prices, climate change, topsoil depletion, pollution of water, air and communities, pesticides, antibiotic-resistant diseases, environmental decline and the degradation of both workers and animals on factory-farms.
Dig In! wants to talk about a different way: local, organic food and farming.
Two local farmers and a local writer are organizing the project: Charity Lewis of Chicken Moon Farm, Cheri LaRue of Green Fork Farm, and Leigh Wilkerson of A Larrapin Garden Blog. Light snacks and refreshments (local and/or organic) will be available for donation. Donations will be used to support the project. There will be time for conversations after each film, and information on local food and farms will be available.
"Food is a place we impact everything we care about—our families, land, livelihoods, health and our ethics," says co-organizer Leigh Wilkerson. "In the midst of everything that is going wrong with our economy and climate, creating and supporting local and organic food systems is win-win in every direction. These films helped me understand that. I want people to know there is something positive and important to do and it just so happens to be enjoyable and delicious too."
Co-organizer Cheri LaRue of Green Fork Farm adds, "Farmers are out there every day growing real food that sustains us and our environment. This film festival is all about fostering connections that will support these growers, businesses and organizations dedicated to local, sustainable food systems."
"Local food does more than nourish our body. It nourishes our souls through the creation of community. Come be a part of this positive, empowering, local event and make your connection real. Real Food. Real Farms. Real Local," says co-organizer Charity Lewis of Chicken Moon Farm.
Film Schedule (Please see www.ozarksalive.org to confirm showtimes.)
10:30 a.m. Fresh (72 min)
Noon The Economics of Happiness (60 min)
1 p.m. Brown-bag lunch discussion.
Bring your lunch (local and/or organic encouraged!) and join in a discussion of the films and how we can help to develop local food systems.
2 p.m. Dirt ( 86 minutes)
4 p.m. What's Organic About Organic? (59 minutes)
5:30 p.m. Ingredients *
(*pending screening permissions. "Fresh" will be reshown as a backup.)
7  p.m. Homegrown Revolution (repeats, see above, 16 min)
7:30 p.m. The Economics of Happiness (repeats, see above, 60 min)
9 p.m. What's Organic About Organic? (repeats, see above, 59 minutes)
Screenings show at The Omni Center, 3274 North Lee Avenue, Fayetteville. (On the east side of 71B, just north of Hobby Lobby, access via Harold St.)