20 And we know that the Son of God has come and has given us an understanding, that we may know Him who is true; and we are in Him who is true, in His Son Jesus Christ. This is the true God and eternal life.  ~  1 John 5:20 (NKJV)
By Bro. John L. Cash
Now that I'm teaching school again, I have a 38-mile daily commute. In our part of Mississippi, it's common to drive a bit to your job. Fortunately for me, my daily route is all straight-highway driving—not the road-rage-inducing heavy traffic of the cities.
I've always enjoyed having some driving-time before and after the workday. It gives a person time to warm up before starting work and time to decompress after the day is done. It gives me time to think, to pray, to sing praises to God, and to learn. My commute is a gift, not a burden.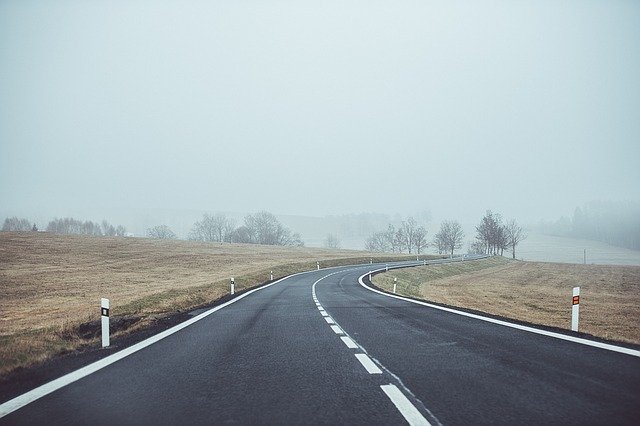 The advent of the internet has made daily life for commuters so much better. There's a download available for all kinds of interests and many are free. When I was in undergrad school, it was a dream of mine to graduate and attend Gordon-Conwell Theological Seminary in Massachusetts. I never studied at GCTS back then because the Lord had other plans for me. Now, however, I'm listening to free lectures by their professors every day as I drive to and from work.
This week I've been listing to lessons about the history of the Church. Whenever I tell people about these free lectures, their eyes kind of glaze over. I guess they think history is the most boring thing in the world. But there's something about studying the history of our faith that makes my heart beat faster. We who follow Jesus are a part of something steadfast and immovable — founded on the Day of Pentecost and stretching into the vast reaches of Eternity.
I learned something this week I never knew. In the early days of Christianity, the Church fathers spent an enormous about of time hammering out the theology of the nature of Jesus Christ. Specifically, they were fixated on explaining exactly how (and in what way) He was simultaneously both God and Man.
The discussion was endless. Did Jesus always exist or was he begotten by the Father at some point in time?  Was Jesus a mere human indwelt by the Holy Spirit, or was He an integral part of the Godhead? Do the Father and Son have the same substance or only the same essence? And I'm just scratching the surface of the debate here….
Furthermore, there was a time when people had to be very careful about what they said about the nature of the God/Man Jesus Christ. If you didn't make your confession exactly right, you could find yourself being punished — or even expelled from the Church.
I've thought about these questions a lot this week. I'm glad that the smart people in the early Church did the hard work for us. But I've got to confess, I've never put much thought into it. And after all is said in done, I'm not smart enough to understand all the theological formulas and academic treatises that have been written about who Jesus is.
Fortunately for us regular people, ancient massive books aren't the only way to know Jesus. Without fail, we can authoritatively know Him through the Holy Gospels (which even a child can learn to read). And, most wonderfully of all, we can know Him because He lives in the hearts of His children. We don't just have to know about Him. We can know Him.
It's beautiful to know the Lord Jesus Christ. He's the Son of God that the Father sent to Earth so we could be saved. He never leaves us, and, when we come to Him, He never fails. I know this for a fact.
I read it in the book of my heart.
Dr. John L. Cash is the "Country Preacher Dad." He was raised in Stuttgart, Arkansas, and has spent the last 34 ½ years being a country preacher in the piney woods five miles south of the little town of Hickory, Mississippi. He's currently on a sabbatical from the preaching ministry, and is an English teacher at the Choctaw Tribal School. He and his lovely wife, Susan, live in a brick house in town (where there preacher bought a box of thrift store phonograph records this week.) You can send him a note at brotherjohn@ilovechurchcamp.com.