Northwest Arkansas Holiday Events Guide for 2019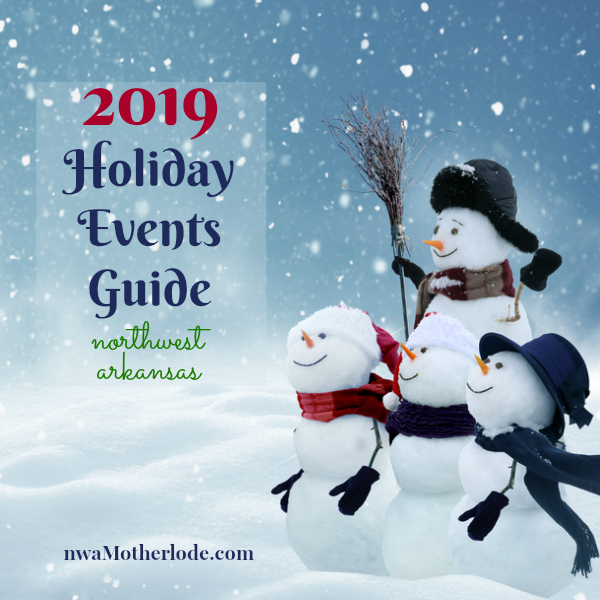 It's time to kick off the season of holiday FUN in Northwest Arkansas! We've got the big list of things to do with your family in November and December 2019 right here.
Click on the name of any event below for more information. See where to ice skate and where to see Christmas lights at the bottom of the post!
BOOKMARK THIS POST because we'll be updating with new holiday events frequently!
Now, here's the big list of holiday events, listed by city:
Fayetteville:
Nov. 22: Lights of the Ozarks Parade, downtown Fayetteville Square, 6 p.m. The parade will kick off the winter wonderland of lights on the Downtown Square at 6 p.m. with the lighting night parade. Then the lights will illuminate the square each evening from 5 p.m. to 1 a.m. Nightly pony rides, fresh hot chocolate and festive holiday music.
Nov. 22: A Christmas Carol, 6 p.m., Theatre Squared. Opening night has catered reception and a champagne toast.
Nov. 22: Santa arrives at the NWA Mall. 6 p.m., Center Court.
Nov. 29-30: The Little Craft Show, Fayetteville Town Center. Friday preview night, November 29th, 5-8pm VIP EXPERIENCE November 29th, 5-8pm Saturday November 30th, 10am – 4pm
Dec. 7: Jingle Bell Jog 5k & Children's Fun Run 9 a.m., Botanical Garden of the Ozarks. Runners and walkers of all levels and ages are invited to participate in the 8th Annual Jingle Bell Jog 5K & Children's Fun Run on Saturday, December 7th. Ugly Christmas sweaters, Santa hats, elf ears – anything that sparkles and jingles is highly encouraged.
Dec. 10-15: A Christmas Story, The Musical, Walton Arts Center. A CHRISTMAS STORY: THE MUSICAL brings the classic 1983 movie to hilarious life on stage! Set in 1940s Indiana, a young and bespectacled Ralphie Parker schemes his way toward the holiday gift of his dreams, an official Red Ryder® Carbine-Action 200-Shot Range Model Air Rifle.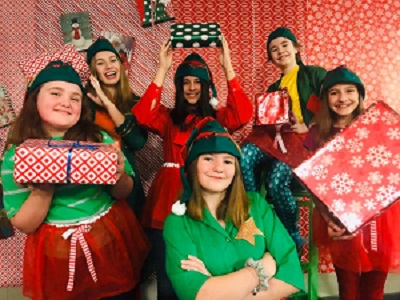 Dec. 13-15: T'was the Night at Arts Live Theatre. You're invited to a fun-filled holiday treat with the original Arts Live Theatre production T'was the Night! A magical evening of treats, refreshments, selfie station, character meet and greet, and, of course, a show!
Running December 13-15, each evening will have a theme. The Friday evening, December 13th theme is Ugly Christmas Sweater! Wear your favorite ugly Christmas sweater and join the fun!
Dec. 21: A Very SoNA Christmas, Walton Arts Center. This mix of holiday favorites features the SoNA Singers, area high school and collegiate choruses, and special guest artists. Back by popular demand, SoNA will present two concerts: a 2 p.m. matinee and a 7:30 p.m. evening performance.
Dec. 22: The Snowman: A Family Concert, 2 p.m., Walton Arts Center. Enjoy a special screening of the classic children's movie "The Snowman," while SoNA musicians bring to life the extraordinary musical score in an afternoon that is sure to enchant your little ones. Showtime is 2 p.m. Tickets only $9.
Dec. 23: The Polar Express, 7 p.m., Walton Arts Center. Put on your PJS and join us for some hot chocolate, a photo with Santa and a special screening of the family-favorite Christmas movie about a young boy on an extraordinary ride to the North Pole!
Springdale:
Nov. 30: Christmas on the Creek, Saturday, November 30, at Shiloh Square & Emma Avenue in Springdale, 1-7 p.m. Always the Saturday after Thanksgiving, Christmas on the Creek is a free event and Downtown Springdale's holiday family tradition. There will be live music, lighting of the region's largest live Christmas tree, and lots of family activities. The celebration culminates in the passing through of the Christmas Parade of the Ozarks.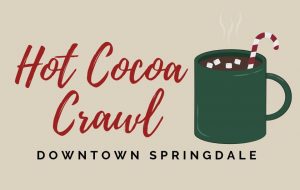 Nov. 30/Dec. 6/Dec. 13: Hot Cocoa Crawl, Downtown Springdale/ Downtown Springdale is hosting its first-ever Hot Cocoa Crawl. Purchase of your very own Downtown Springdale Christmas mug will allow you to sample hot cocoa recipes at participating downtown businesses during Christmas on the Creek on Nov. 30 and Caroling on the Creek, Dec. 6 and 13.
Mugs will be on sale for $4 at www.downtownspringdale.org and at participating businesses starting November 2nd, during the Downtown Springdale Holiday Open House.
Nov. 30: Rodeo of the Ozarks Christmas Parade, 6 p.m. This year's theme is "Christmas Vacation." The Christmas Parade will begin at 6 p.m. from Parsons Stadium and head west down Emma Avenue. The parade is a FREE event for the community.
Nov. 30: Annual Christmas Tree of Books Lighting, Once Upon A Time Books, 9 a.m. to 7 p.m. There will be hot chocolate, light refreshments, door prizes, and a Christmas storytime with Santa Claus. Also  celebrating #ShopSmallSaturday with a 25% in-store, all day sale.
Nov. 15-16: The NWA Holiday Market, Nov. 15-16, Northwest Arkansas Convention Center. 150+ vendor booths of local and out of state vendors. Gifts, décor, clothing, jewelry, health, beauty, food, children's items and more. Santa will make an appearance both Friday and Saturday. Free parking and ALL of the $5 admissions benefit the Children's Safety Center of Washington County's mission of restoring dreams of NWA children.
Dec. 7: Children's Christmas Train, Arkansas Missouri Railroad, 8 a.m. to 3 p.m. Enjoy fun and festivities aboard the Children's Christmas Train, including a winter wonderland of games and activities. The train runs from Springdale to Johnson and back every hour. Other activities include photos with Santa, craft stations and cookie decorating, pony rides, and other fun activities.Proceeds benefit the Arts Center of the Ozarks' children's arts and educational programming.
Dec. 13: Movie Night: The Grinch, Dec. 13, 6:30 p.m., Jones Center for Families, Springdale. Free movie night on the big screen in the auditorium.
Dec. 20-22: Miracle on 34th Street, Arts Center of the Ozarks. Miracle on 34th Street tells the story of a single mother raising her daughter to not believe in fiction or fantasy, to protect her from being hurt in life.  She must deal with a "Santa Claus" whom she has hired to ride in the Macy's Thanksgiving Day Parade and to be the department store Santa, who really believes that he is Kris Kringle.
Rogers:
Nov. 22-23: NWA Boutique Show, John Q. Hammons Convention Center. Thousands of unique gifts from over 170 select merchants!
Nov. 20: It's a Wonderful Life, 7 p.m. Arkansas Public Theatre, Rogers. Doors open at 6pm, movie starts at 7pm. Cocktail attire is strongly encouraged.
Dec. 6: The Polar Express Pajama Storytime & Activities, 7 p.m., Barnes & Noble, Rogers
Dec. 6: Rogers Christmas Parade, Dec. 6, 6-9 p.m., Downtown Rogers. Beginning at 6pm there will be some pre-parade festivities at the Frisco Stage.  There will be a welcome from the mayor along with a few announcements. The parade will begin at 7pm.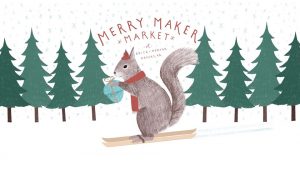 Dec. 14: Brick & Mortar Merry Maker Market 10 a.m. to 4 p.m., Brick and Mortar, 120 W. Walnut, Rogers. This holiday market features handmade goods from local artists and makers at the beautiful Brick and Mortar space in downtown Rogers. Enjoy warm drinks and refreshments.
Bentonville:
Nov. 23: Bentonville Lighting of the Square, 4-6:30 p.m., Downtown Bentonville
Dec. 7: The Little Craft Show, Bentonville, The Record, 10 a.m. to 4 p.m.
Dec. 14: Bentonville Christmas Parade, 6-9 p.m.
Where to Ice Skate:
The Jones Center for Families, Springdale. Indoor rink, open all year.
Lawrence Plaza Ice Rink, Bentonville. Outdoor rink, opens at noon, Nov. 23 for the season. There will be three special holiday Skate-A-Longs on Dec. 7, 14 and 28, 2019.
Where to See Christmas Lights:
Downtown Fayetteville Square. It's a winter wonderland of lights on the Downtown Square each evening from 5 p.m. to 1 a.m. Nightly pony rides, fresh hot chocolate and festive holiday music.
Downtown Bentonville Square. Lights are on display nightly.
Great Passion Play Lights Drive-Through, Eureka Springs, starts Thanksgiving night, Nov. 28. Thursdays through Sundays through New Year's Day. Enjoy a forest of 300 Christmas trees on the way to see the Christ of the Ozarks statue. 5-8 p.m.
Bentonville Heart Lites display, starts Thanksgiving night, Nov. 28. Family Christmas light display, 5:30-10:30 p.m. daily 3505 NW Edgewood Ave, Bentonville
Dye Family Christmas-Cloverdale Lights. Starts Nov. 28, 5:30 p.m. to midnight, 10537 Oak Tree Circle, Rogers. Family light show is sequenced to music and uses new technology lighting.
McKim Family Lights. Starts Dec. 7. 3506 Hamm Lane, Springdale
Lights are on Sunday-Thursday 5:30 pm-9:30 pm, Friday-Saturday 5:30-10:30 Dec 7 -Jan. 01. Tune to FM 91.1 to hear the music.