9 Let love be without hypocrisy. Abhor what is evil. Cling to what is good. ~ Romans 12:9 (NKJV)
By Bro. John L. Cash
When I was a very small child, my grandparents were firmly convinced that the Beatles were sent to America (personally) by Satan. The prince of darkness had raised up these four young men to bring about the downfall of all that was considered holy.
I guess a lot of  church people thought that when the group came for their U.S. tour back in 1964. I mean, they did look different than what folks expected back then. They were boys with long hair.
But yesterday (no pun intended) I was listening to the radio while riding to work, and I heard one of their early hits. Have you ever paid attention to these lyrics?
Baby's good to me, you know
She's happy as can be, you know
She said so
I'm in love with her and I feel fine.
Baby says she's mine, you know
She tells me all the time, you know
She said so
I'm in love with her and I feel fine.
I'm so glad that she's my little girl
She's so glad, she's telling all the world
That her baby buys her things, you know
He buys her diamond rings, you know
She said so
She's in love with me and I feel fine.
Now, with all due respect to Grandma and Grandad, please tell me where's the danger in that little tune? In retrospect, it looks pretty tame compared to what's blaring from every form of media today. John, Paul, George, and Ringo don't want to kill you in a drive-by shooting or have nine babies with you out-of-wedlock. These are fellows who just want to "Hold Your Hand."
So what's my point? I guess what I'm saying  is that some people heap condemnation on things that are really perfectly harmless. On the other hand, sometimes people wholeheartedly endorse things that are very harmful simply because these things are looked upon favorably in our culture. Our problem (as parents and Christians) is in figuring out the difference.
In today's Scripture lesson (at the top), the apostle Paul instructs us to hate what is evil and to cling to what is good. In order to be able to make those distinctions, we need the gift of spiritual discernment—which God is willing to supply if we will seek Him. As always, St. Paul commands that true Christian love be the controlling factor of every action in our daily lives. Maybe in this situation it's not too far-fetched to say, "Love is all you need."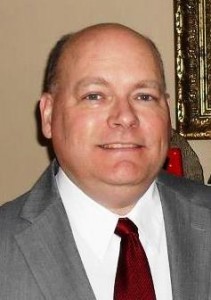 Dr. John L. Cash is the "Country Preacher Dad." He was raised in Stuttgart, Arkansas, and has spent the last 27 years being a country preacher in the piney woods five miles south of the little town of Hickory, Mississippi. (On week days has a desk-job at a public school and teaches Latin on closed-circuit-television.) He and his lovely wife, Susan, live in the parsonage next door to the Antioch Christian Church (a place where folks have a lot of love for the Lord and for each other.) The Cashes have two sons, Spencer (age 21), and Seth (age 18), who live in the parsonage, too, except when they are away at college. He would love to hear from you in an email sent to countrypreacherdad@gaggle.net.