24 O wretched man that I am! Who will deliver me from this body of death?
25 I thank God–through Jesus Christ our Lord!  Romans 7:24-25 NKJV
By Bro. John L. Cash
The Bible says the Devil is "the accuser of the brethren." And because of that, it's been my experience that he accuses me (through my conscience) on a daily basis. Satan delights in telling me what a sorry excuse for a Christian I am, and how short I am falling of keeping the commandments of God.
When I was younger, Satan's accusations left me cowering in the corner, sitting in an ash-heap of my own unworthiness.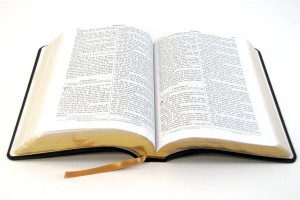 But my life changed for the better when I first studied (and understood) the biblical Book of Romans. In it, St. Paul writes that apart from Christ, indeed we are all totally unworthy. He says, "I know that nothing good lives in me, that is, in my flesh." (Romans 7:18)
So, when the Devil comes each morning to confront me with my own exceeding sinfulness, I no longer hide under the bed. Instead, I tell him I fully agree with him. "Satan," I say, "you have hit the nail on the head. There is nothing good that lives in me, in my flesh. The only good that lives in me is the Holy Spirit, that God has sent to live inside of me. The epistle describes me 'a wretched man.' (Romans 7:24) But Jesus Christ is able (and willing) to deliver me from my helpless condition. (Romans 7:25) I'm asking Him to forgive me of my sins, and to live through me today. So, get behind me, Satan. I'm trusting the Lord to do His work."
This week, it's time to give up our attempts to make ourselves good using the power of the flesh. Instead, let's always and ever reach out to the Lord Jesus Christ and give our full trust and obedience to Him.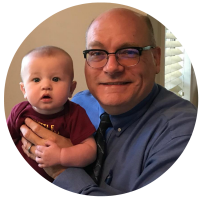 Dr. John L. Cash is the "Country Preacher Dad." He was raised in Stuttgart, Arkansas, and has spent the last 33 years being a country preacher in the piney woods five miles south of the little town of Hickory, Mississippi. He's a retired Mississippi public schoolteacher with grown sons, and is now a stay-at-home-grandpa with his grandson, Landon Cash. He and his lovely wife, Susan, live in a brick house in town (where they had some rain showers from the hurricane this week.) You can send him a note at brotherjohn@ilovechurchcamp.com.