"So Jesus answered and said, "Were there not ten cleansed? But where are the nine?" ~  Luke 17:17  NKJV
By Bro. John L. Cash
You may have noticed I didn't have a column last Sunday. That's because I was having a very, very busy week.  You see, I was in the midst of something huge in the life of the Cash family. I was retiring from my church after 34 ½ years.
Last Sunday I preached my final sermon as the minister of Antioch Christian Church. It's one of the hardest things I've ever done. I was raised by people who lived during the Great Depression — people who believed it's a mistake to show too much emotion.
Because of that, I'm not comfortable shedding tears in front of people (or seeing other people shed tears, if truth be told.)
So, I just had to grit my teeth and move forward to be able to address my congregation for the last time. I had a lot of people praying that morning because everyone knew it was going to be difficult. And, after it all was done, the whole day (though bittersweet) was a perfect day for me and Susan. Everything went just right. God is good.
A lot of times preachers retire because there's trouble in their church or because they're mad at somebody.  Neither one of those things is true for me. Things are going fine at Antioch, and (as far as I can tell) I'm on good terms with everybody. I'm retiring because I'm really tired. Three and a half decades at the same place is a long gig. Because of that, I'm taking a sabbatical.
Something amazing has happened. In the past, when Susan and I have made big life changes, we've suffered from worry and anxiety. But this time we've had none of that. We've both had perfect peace. At night when I'm asleep, I have dreams that I'm doing the right thing. It's really wonderful.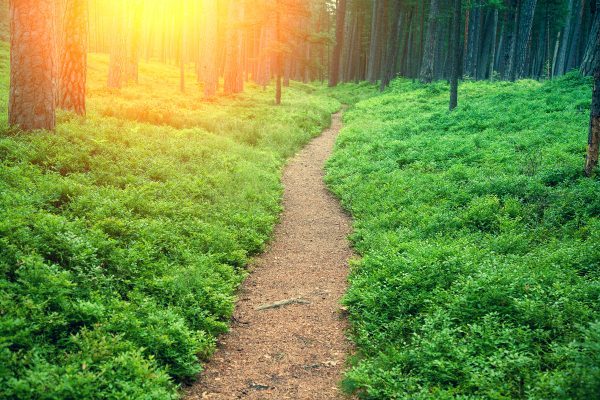 I wanted to tell you that I have a new ministry, a different one. I've become an 11th grade English teacher at a Choctaw tribal school, instructing native American young people. I've been teaching there a week, and I've had to hit the ground running. The kids are wonderful. I've loved every minute of it.
I'm pretty sure the Lord has another preaching ministry planned for me in the future. But I think He wants Susan and me to rest a little while right now. And I want to do my best to follow the Lord Jesus every day. I think St. Francis summed it up pretty well: "Preach the Gospel at all times. When necessary, use words."
From our house, to your house, have a good one…
Dr. John L. Cash is the "Country Preacher Dad." He was raised in Stuttgart, Arkansas, and has spent the last 34 ½ years being a country preacher in the piney woods five miles south of the little town of Hickory, Mississippi. He's currently on a sabbatical from the preaching ministry, and is an English teacher at the Choctaw Tribal School.   He and his lovely wife, Susan, live in a brick house in town (where there's a yellow cat named "Sonny"—name after Jenna Fischer's yellow-tom.)  You can send him a note at brotherjohn@ilovechurchcamp.com.