6 And David was greatly distressed; for the people spake of stoning him, because the soul of all the people was grieved, every man for his sons and for his daughters: but David encouraged himself in the LORD his God. (KJV)
By Bro. John L. Cash
Scientist differ on the exact number, but all agree that a great percentage of your body heat is lost out of the top of your head. (This is particularly true if you happen to be bald. Trust me on this one.) Something I've discovered is that if you're in the house at wintertime and you feel a little chilly, you don't necessarily have to turn up the furnace; probably all you need to do is to put on a cap.
We keep the parsonage heating system on about 68 degrees. When Seth was in middle school, he complained of being cold one evening. (I must point out that Seth has always had a  great deal less natural "insulation" than I have. Presently he is six feet tall and weighs about 125 pounds.) Just as he was reaching to turn up the thermostat, I made a deal with him. I said, "Seth, put on this Carhartt work cap. It's the warmest cap I own. I can't even wear it that often because it's usually TOO warm. After you put on the cap, we'll set the timer for 15 minutes. When the bell rings, if you're still cold, I'll be happy to turn up the thermostat."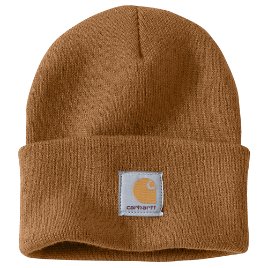 He agreed to the deal. He pulled the toboggan over his hair and went back to whatever he'd been doing.
After a little more than 12 minutes, Seth came in the room and handed me the hat. He said, "Dad, here—you can have this. I don't need this hat anymore. I'm warm — too warm, really."
Well, we didn't have to turn up the heat that evening. It's a good principle to know. Whenever you're cold, you have a couple of choices. You can turn up the heating system and burn fossil fuel to heat up thousands of square feet of living space. Or you can just put on a cap and heat up yourself.
This principal works in daily life, too. You have two choices if you're in a cold, dark, mood. You can wait until all the other people in the world are in a good mood, and if and when that happens, they can cheer you up. (I don't foresee this ever happening, but there are people who spend their whole lives waiting for it.) Or you can put on a "spiritual cap" (by thinking the right kind of thoughts) and this will warm the coldness out of your heart.
The Bible says King David "encouraged himself in the LORD." I think that means he knew how to put on a "spiritual cap." David was a warrior; he was always surrounded by enemies and difficulties. But he realized that even when he was surrounded by trouble, he could encourage himself by thinking about the goodness of God.
If life is making you feel cold, bleak, and blue, put on your own spiritual cap this week. Be like King David, and encourage yourself in the Lord.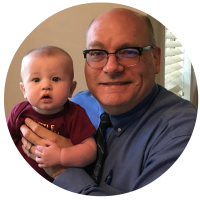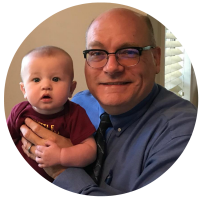 Dr. John L. Cash is the "Country Preacher Dad." He was raised in Stuttgart, Arkansas, and has spent the last 31 years being a country preacher in the piney woods five miles south of the little town of Hickory, Mississippi. He and his lovely wife, Susan, are parents to Spencer (age 25), his wife Madeline (age 25), and Seth (age 22), and his wife Leanne (age 21). During weekdays, John is a stay-at-home grandpa to his grandson, Landon.  You can send him a note at brotherjohn@ilovechurchcamp.com.
Save
Save
Save