5 ¶ The plans of the diligent lead surely to plenty,
      But those of everyone who is hasty, surely to poverty.  Proverbs 21:5 (NKJV)
By Bro. John L. Cash
Yesterday I was feeling completely swamped. But today I'm totally fine. It's taken more than half a century, but I've finally figured out what to do when life seems overwhelming. If you're interested, I'll share my plan with you. I call it "Cash's Slick Scheme for Sure-Fire Stress Reduction."
To play along, you'll need the following items:
A piece of paper. I usually use a piece of neon card-stock because it gives a feeling of importance and permanence. And the bright color helps me to be able to find it again when I set it down somewhere.
An ink pen. I prefer a retractable "Precise Pilot V5 RT Ballpoint." But if all you have is a skippy-writing-pen that the bank gave you, that will suffice.
A kitchen timer. I prefer using a battery-operated digital timer, but the countdown function on your cell phone will work, too.
Now, here's what you do:
Draw a line down the center of your paper, dividing it into two columns. Make sure the line is NOT perfectly straight. If you insist on having everything perfect before you can move on, you're bound to get stuck. We're striving for action, not perfection.
Label the left hand column "What I Did." Label the right hand column "What I Need to Do."
Decide on your first task, and set your timer for 15 minutes. Concentrate on that task, and work on it as hard as you can. Dedicate the task that you are doing to the Lord Jesus Christ. Live in the moment, and be happy while you work. When the timer goes off, write down the thing you completed in the "What I Did."
Go back to Step 3, and work another 15 minutes. (Lather, rinse, and repeat.)
If you're ever in the middle of a task and think of something that needs to be done, DO NOT quit what you're doing to start that job. You're bound to get side-tracked. Instead, write it down under "What I Need to Do."  That's to remind you to work on it later.
When you get tired, set the timer, and take a break for 15 minutes. Then go back to step 3, and start your work-timer again.
At the end of the day you will have documented an impressive body of work. Rejoice and be glad!
I've been using this method for a number of years. I used to try to hide it from people because I thought people would think it was dumb. But, truth be told, there are a lot more stupid ways people use to cope with stress and anxiety. That's why there's such a substance abuse problem in our country. I've come to realize this is a healthy strategy, and the world needs more of it.
I hope you have a wonderful, productive week. I've got to run now. My timer is about to go off….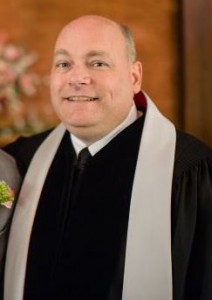 Dr. John L. Cash is the "Country Preacher Dad." He was raised in Stuttgart, Arkansas, and has spent the last 32 years being a country preacher in the piney woods five miles south of the little town of Hickory, Mississippi. He recently retired after 28 years as a Mississippi public schoolteacher, and is now a stay-at-home-grandpa with his new grandson, Landon Cash.  He and his lovely wife, Susan, have just moved into a pretty brick house in town (that Baby Landon likes very much.) Their kids include Spencer (age 26), his wife Madeline (age 26), and Seth (age 23), and his wife Leanne (age 22). You can send him a note at brotherjohn@ilovechurchcamp.com.
Save
Save
Save
Save
Save
Save
Save