29 ¶ Do you see a man who excels in his work? He will stand before kings; He will not stand before unknown men. ~ Proverbs 22:29 (NKJV)
By Bro. John L. Cash, "Country Preacher Dad"
Well, summer break is over for the Country Preacher Dad, and I'm back with some new weekly columns. It has been a busy (and hot) summer here. Things have been nice because Susan and I have gotten a lot of things done.
What's even made it nicer is that our sons have been working, too. Spencer has been traveling all over the Midwest working for the railroad; it has been his job to spray railroad crossings with herbicide to get rid of the weeds. Seth has had two jobs this summer. Early in the morning, he makes biscuits for a local fast-food restaurant. Then, every evening he works for four hours milking cows.
It makes me proud that both of my sons have always been willing to work. They've both worked jobs indoors in air-conditioned comfort but also in the sweltering heat and humidity of Mississippi summer. I've tried to instill in my boys what I believe about labor: "All honest work is honorable and should be commended." I've also told them that the importance of an ordinary-looking task can be made noble simply by changing the way you look at it.  A person might say that Spencer spent his summer being "only a weed-sprayer."
But if you look at the big scheme of things, we could say he was working "to help enable rail-travel, which makes our way of life possible." A person might say Seth spends his days "only making biscuits." But if you spin it differently, the truth is  that he "helps provide the nourishment that powers the work of hundreds of  laborers in a small Southern town."
Two men can work side by side with shovels. One man will tell you he is digging a hole. His partner will tell you he is building a cathedral. How do you talk about your life's work?
When children are younger, it's good that parents get them involved in extracurricular activities. The adage, "Idle hands are the devil's workshop" is more truth than poetry. But as they get older, it's important for young people to have jobs. When teenagers are working, they have their own spending money—and much less angst. Work teaches them the value of money, and they tend to be more careful with money they have earned themselves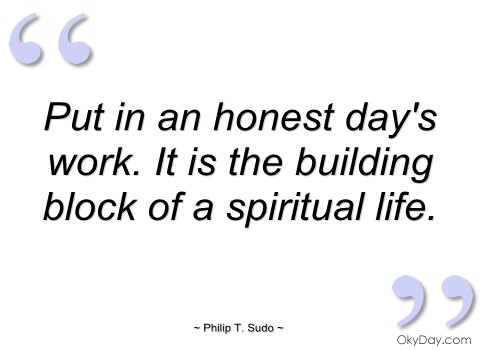 Working increases a child's self-esteem and decreases time spent in self-absorption (and self-pity). But the most important lesson that work teaches young people is that not every activity in life is entertaining.
An awful lot of what we are called to do each day — both in our daily life and our Christian walk — is not what we want to do but what we ought to do. In our present culture, that's a message that's in short supply.
God's only Son, Jesus Christ, came into this world to do the work of His Father. He said,  "I must work the works of Him who sent Me while it is day; the night is coming when no one can work." (John 9:4)  Let's follow Him this week by striving to carry out the work that He has left for us to do and by teaching our children to do likewise.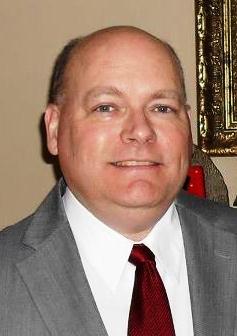 Dr. John L. Cash is the "Country Preacher Dad." He was raised in Stuttgart, Arkansas and has spent the last 27 years being a country preacher in the piney woods five miles south of the little town of Hickory, Mississippi. (On week days has a desk-job at a public school and teaches Latin on closed-circuit-television.)  He and his lovely wife, Susan, live in the parsonage next door to the Antioch Christian Church (where the folks know all about work because they have done enough of it.). The Cashes have two sons, Spencer (age 21), and Seth (age 18), who live in the parsonage, too, except when they're away at college. He would love to hear from you in an email sent to countrypreacherdad@gaggle.net.