3 Praise be to the God and Father of our Lord Jesus Christ, the Father of compassion and the God of all comfort, 4 who comforts us in all our troubles, so that we can comfort those in any trouble with the comfort we ourselves receive from God.   ~  2 Corinthians 1:3-4  (NIV)
by Bro. John L. Cash
Because it begins with the words "in the beginning" and tells the details of Creation, at first glance it would seem that Genesis is the oldest book in the world. However, the book of Genesis  was actually written by Moses, who was recording events that happened thousands of years before he was born.
Bible scholars tell us that the oldest portion of the Scriptures is probably the Book of  Job. Think of it—the oldest book in the world deals with the oldest question in the world: "Why do the righteous suffer?"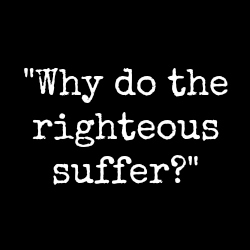 Now, I'm NOT going to try to tackle the problem of human suffering in the space of this column. I don't have wisdom or words to even begin. I believe with all my heart that God is truly good. But I have very little understanding of God's plan or purposes in allowing evil to go on in this world.
Today I just want to mention an interesting (and good) "side-effect" that I've noticed. A lot of people come to talk to me for counsel and advice. And most of the time, the guidance I give  them flows from the hard times and difficult circumstances I've been through myself. When we go through trials, God comforts us. Then we are able to comfort others by sharing the comfort God has given. That's what St. Paul was talking about in today's Scripture lesson (at the top).
It's unpleasant to go through trials and tribulations in this life. But it is a great comfort to have someone say "I know how you feel and this is how I coped with it" when that person has been in the same situation that you're facing.
Truly, the more heartaches you have, the more comfort God gives. Let's spend this life sharing the comfort God has given. In the next life we'll understand the glory of His infinite providence and wisdom, fulfilled in everything He planned.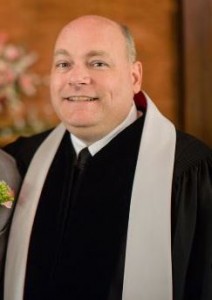 Dr. John L. Cash is the "Country Preacher Dad." He was raised in Stuttgart, Arkansas, and has spent the last 31 years being a country preacher in the piney woods five miles south of the little town of Hickory, Mississippi. (On week days has a desk-job at a public school, where he used to teach Latin on closed-circuit-television.) He and his lovely wife, Susan, live in the parsonage next door to the Antioch Christian Church (where the Preacher wrote this week's column from the kitchen at  Pilgrim House Hostel in Memphis, TN on an old Windows XP computer.) Their kids include Spencer (age 25), his wife Madeline (age 25), and Seth (age 22), and his wife Leanne (age 21). You can send him a note at brotherjohn@ilovechurchcamp.com.
Save
Save
Save
Save
Save
Save
Save