8 Oh, give thanks to the LORD! Call upon His name; Make known His deeds among the peoples!  1 Chronicles 16:8 (NKJV)
By Bro. John L. Cash
One of the young people from the church asked me an interesting question last week. She said she'd noticed that Christmas will be falling on Sunday this year and wondered if Antioch would still have church services that day. I understood the reason for her question perfectly. After all, Christmas Day is always such a busy day for everybody, crammed with activities and traditions.
I told her that indeed we would be having morning worship and Holy Communion on Christmas Day, because if we didn't, we would be defeating the purpose of Christmas. After all, "Christmas" originated as "Christ Mass"— that is, a communion service to honor the birth of the Saviour. All the other things we do to celebrate Christmas are just "add-ons" and "extras." The Christmas Service really is the original "reason for the Season." If we ever lose sight of that fact, well, we may need to back up and reevaluate our priorities.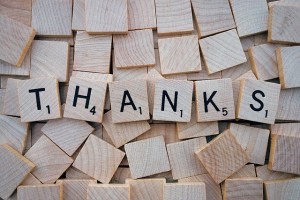 Having said that, I realize we run the same risk in our celebrations of the Thanksgiving season. The holiday originated in the colonies with solemn prayer services in which they gave thanks to our God. When George Washington declared the first national Thanksgiving in 1789, he designed it "as a day of public thanksgiving and prayer to be observed by acknowledging with grateful hearts the many and signal favours of Almighty God".
We'll all have a lot of things to do for this Thanksgiving Day. There will be meals to cook and miles to travel. There will be visitors to greet, football games to watch, and our favorite stores may be having wonderful sales.  All of this leads up the question that we'll all have to answer: "With all the things we have to do for this holiday, will we still have time to give thanks?"
Let's all set aside some time on Thanksgiving for giving thanks. After all, that's the real reason for the holiday. Everything else is just "gravy." 🙂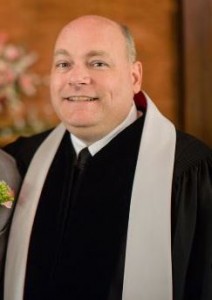 Dr. John L. Cash is the "Country Preacher Dad." He was raised in Stuttgart, Arkansas, and has spent the last 31 years being a country preacher in the piney woods five miles south of the little town of Hickory, Mississippi. (On week days has a desk-job at a public school, where he used to teach Latin on closed-circuit-television.) He and his lovely wife, Susan, live in the parsonage next door to the Antioch Christian Church (where the Preacher and his wife are celebrating Thanksgiving in Hampton, TN.) Their kids include Spencer (age 25), his wife Madeline (age 25), and Seth (age 22), and his wife Leanne (age 21). You can send him a note at brotherjohn@ilovechurchcamp.com.