24 This is the day the Lord has made;
      We will rejoice and be glad in it.      Psalm 118:24  (NKJV)
By Bro. John L. Cash
Well, it's good to be back writing my weekly column again after being on break for the summer. I've had a good vacation, and I've also done a lot of things that needed doing. I've been busy preaching, working at Bible Camp, helping at VBS, and visiting some relatives. Recently I spent several days in Memphis to visit my mother who lives in assisted living there.
Due to a mixture of spinal and orthopedic problems (and a bad case of "nerves"), I've officially stopped driving in the city. Some people think that's very odd. But whenever I'm traveling in mass transit, I always see people in the city who have been involved in fender-benders and crashes. I always think to myself, "Yes, John, there's another person who doesn't need to be driving in the city, but he's just too proud to admit it!"
Because of the change in my driving status, I've become an expert in getting around by Greyhound, Amtrak, Uber, and Lyft. Traveling by train is my favorite, by far. You have more legroom than on a jet, and you can get up to walk around; a lot of times you can even sit in the "sun room car" that has a beautiful view because of all the windows. (Here's a train station selfie I shot during my trip.)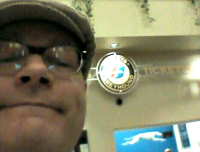 It's cheap, too. If you book a seat in advance, you can travel from Jackson, MS to Memphis, TN for only $38. I'm not sure one person could drive it for that!
We had a bit of excitement on the return trip from Memphis. Near the small town of Tutwiler, Mississippi, the train made a little bump. I didn't think too much of it because you can't ride on a train without a few lurches and fast-stops. My seat-mate, however, recognized the seriousness of the situation immediately. "I've been through this before, John.  Look at all the dust. I'm certain the train has struck a vehicle!"
In a few seconds, we were told that the train had indeed hit an 18-wheeler. The train engine had dragged the truck for nearly half a mile. Passengers gasped aloud and offered up prayers when we heard the awful news.
But after a few minutes, our shock turned to joy and amazement. No passengers had been hurt in the accident. More amazingly, the driver of the 18-wheeler was fine. Indeed, he was walking by the side of the railroad tracks, examining the wreckage of his truck. Surely the Lord had spared the life of this fortunate man. (Here's a picture of what was left of the 18-wheeler after it was loaded onto a wrecker's flatbed truck to be hauled away.)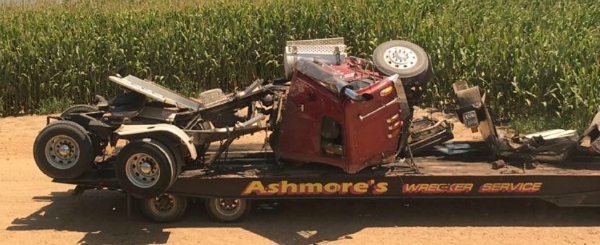 Well, my seat-mate told me that whenever there's a train accident, travel is going to be delayed. She was correct. We finally reached our destination six-and-a-half hours later than scheduled. That didn't surprise me.
What did surprise me was this. All of the passengers decided to take things in stride and to make the rest of the trip into the best possible sort of day. People shared the bottled water and the snacks they had packed. (One lady ventured on foot to a nearby restaurant her uncle owned and brought back barbecued ribs that she freely shared.) There were stories and songs and jokes and card games. At one point we all took naps.
I've suffered through a lot of travel delays in my lifetime. And most of the time, people are angry. They complain and act out. But this day will go down as one of the best train trips I've ever been on. Everything could have ended so differently for the passengers and the truck driver. But when you realize how truly wonderful life is, you celebrate every moment.
That's probably a lesson for regular days, too.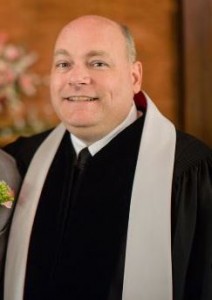 Dr. John L. Cash is the "Country Preacher Dad." He was raised in Stuttgart, Arkansas, and has spent the last 31 years being a country preacher in the piney woods five miles south of the little town of Hickory, Mississippi. (On week days has a desk-job at a public school, where he used to teach Latin on closed-circuit-television.) He and his lovely wife, Susan, live in the parsonage next door to the Antioch Christian Church (where the temperature hit 101 degrees this week) Their kids include Spencer (age 25), his wife Madeline (age 25), and Seth (age 22), and his wife Leanne (age 21). You can send him a note at brotherjohn@ilovechurchcamp.com.