7 "Happy are your men and happy are these your servants, who stand continually before you and hear your wisdom!"  2 Chronicles 9:7 NKJV 
By Bro. John L. Cash
Whenever I'm in a big city, I'm a huge fan of traveling by Uber and Lyft. In my way of thinking, there are a lot of advantages to these ride-sharing apps. You don't have to navigate the route by yourself, and you never have to pay for parking. You find out exactly what the fare is going to be before you even book your ride. And, many times, you get to have an interesting conversation with your driver.
On last Independence Day, Susan and I were in Washington, D.C. enjoying the celebration of our nation's birthday. We ate breakfast at "Lincoln's Waffle Shop" across the street from Ford's Theater. Afterward, we hailed an Uber to transport us to Washington National Cathedral, where there was going to be a special program of patriotic music.
Our Uber driver that morning was a man who had been born in another country. He had done the hard work it takes to become a naturalized citizen of the United States. He was working two jobs to provide for the needs of his young family. And, instead of the usual chitchat about the weather, he asked me a philosophical question.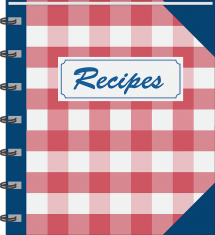 "What's your recipe for having a happy life?" he inquired. He explained that he asked all of his riders this question; he was collecting these adages, and trying to put the worthy ones into practice.
I told our driver that I admire his quest to collect "recipes for happiness." After all, I've spent too much of my life collecting grudges, recollections of insults, and expositions of my misery. I thought for a moment about my own answer to his question. Then I told him that I had a plan for happiness, but I didn't always remember to put it into practice. The key to it all was to live in the present moment. Since I'm a Christian, I need to strive to please God in the present moment. But living in the here-and-now is the key. You can't have joy if you're always tangled up in your past. And you can't be cheerful if you're consumed with dread of the future. You just have to fully live in the moment, and to try to enjoy all your blessings as you strive to bless God and your fellow man.
Evidently, my driver was a fast learner. "Making most of the present moment? Kind of like this moment. It's the 4th of July, and we're enjoying each other's company on this sunny day, in a free country. Later on, I'm going to cook hamburgers and eat watermelon with my wife and children. It's a glorious day to be alive."
I think this fellow is on the path to a contented life — and he'll probably be able to write a book one day! As we start a new week, we'd do well to ask ourselves, "What kind of 'recipes' am I collecting today?"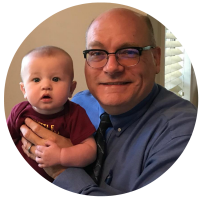 Dr. John L. Cash is the "Country Preacher Dad." He was raised in Stuttgart, Arkansas, and has spent the last 32 years being a country preacher in the piney woods five miles south of the little town of Hickory, Mississippi. He's a retired Mississippi public schoolteacher with grown sons, and is now a stay-at-home-grandpa with his grandson, Landon Cash. He and his lovely wife, Susan, live in a brick house in town (where Ms. Susan is getting over a sore throat.) You can send him a note at brotherjohn@ilovechurchcamp.com.