31 When they had read it, they rejoiced over its encouragement.       
Acts 15:31   (NKJV)
By Bro. John L. Cash
If you're looking for a way to encourage somebody in the Lord this week, why not send them a postcard? The lowly picture-postcard is the unsung hero of the postage world; you can mail one for only 34 cents. Also, it's easy to procure a never-ending supply of them. In the past, a lot of people collected postcards, and now those collections are being sold on Ebay and in thrift stores. They often sell for a few pennies apiece.
What could be more day-brightening than opening your mailbox and finding a photo of a giant jackrabbit from Nebraska?
If you can't find a pre-made postcard, make one of your own. Recycle a greeting card by cutting it to 4 x 6 inches, or use part of a cereal box.
I use a paper-slicer for fast and perfect work and always get comments on my professional results. A friend of mine once called to say, "Where in the world did you buy a postcard with a picture of a 'Hostess Twinkie' on it?" 🙂
I've come to believe that postcards don't just SEND sunshine — they SPREAD it. After all, your message of hope isn't sealed up in an envelope. You have to believe that dozens of people are influenced by the good news you're sending. Surely the mailman reads it and also anybody who finds the postcard on a kitchen table. (It's human nature to want to be nosy and read other people's mail. :-))
If you've watched the news lately, you know everybody is in need of the Good News and some Christian encouragement. Who are you going to send a postcard to this week?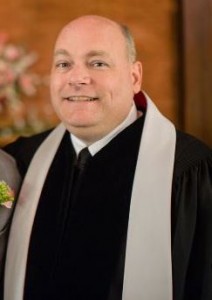 Dr. John L. Cash is the "Country Preacher Dad." He was raised in Stuttgart, Arkansas, and has spent the last 29 years being a country preacher in the piney woods five miles south of the little town of Hickory, Mississippi. (On week days has a desk-job at a public school, where he used to teach Latin on closed-circuit-television.)  He and his lovely wife, Susan, live in the parsonage next doo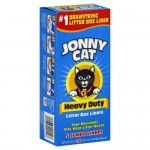 r to the Antioch Christian Church (where the Preacher once made a postcard for his friend Jonny from a cat-litter-liner package.) Their kids include Spencer (age 23), his wife Madeline (age 23), and Seth (age 20).