46 So continuing daily with one accord in the temple, and breaking bread from house to house, they ate their food with gladness and simplicity of heart.  Acts 2:46 (NKJV)
 By Bro. John L. Cash
When I was working on my master's degree (back in the late 1980's) I often rode the train from Meridian, Mississippi to Lynchburg, Virginia. A person has a lot of time to visit during a train trip, and I met a lot of interesting folks while on those journeys. One time the conductor seated me next to a nice elderly lady who was on her way to teach a seminar about etiquette to a bunch of high-powered executives.
She said the foremost rule in manners is to always conduct yourself in a way that doesn't make other people uncomfortable. And she told me the motto she applies to all matters of entertaining and decorum: "Simplicity is Elegance."
I've never forgotten that phrase, and in my mind it conveys so much truth. It makes me think about Jacqueline Kennedy and Audrey Hepburn. "Simplicity is Elegance."
So why am I bringing up the subject now? It's because I think it would be smart if we applied this principle to our celebration of Christmas. This past week I was commissioned to give a party at school for a group of our non-traditional high school vocational students. At first I felt overwhelmed at the logistics of planning a get-together for 50 teenagers—all on a budget of $65. But then I decided to make the party as nice as I possibly could (using my limited budget) but to also make it as simple as possible.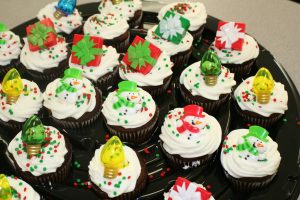 I commissioned a local bakery to bake 5 dozen chocolate cupcakes, at a cost of fifty-cents apiece. I requested that they be iced with white buttercream (because I don't like the  fluorescent-neon-food-colored kind that stains everybody's teeth.) The bakery ladies decorated each cupcake for Christmas with a plastic ring that the students could take home to wear.
I bought two big cartons of individual-serving-bags of potato chips, a flat of those little containers of bottled water, and a package of paper napkins. Local banks and businesses gave pencils and bookmarks and trinkets (and pamphlets about employment information) that were placed in donated new plastic bags. My total cost for everything was $64.08.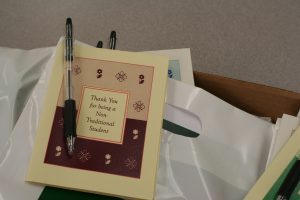 And to tell you the truth, it was one of the best parties I've ever given. The students were very surprised and many seemed to be genuinely touched that their teachers had remembered them. (I don't think that high school kids are used to being called out of class and having something good happen to them.) Our campus was populated with happy students wearing bright plastic Christmas rings on their fingers. There was absolutely no cleanup and the few leftovers were put in the teachers' lounge where they were quickly appreciated. For the money spent, it couldn't have been nicer, and it couldn't have been simpler. Mission accomplished.
Everybody knows the Bible teaches that Christians are supposed to live lives of love. But did you that the Scriptures often describe the believers of the early Church living lives of great simplicity? This Christmas, let's share our love elegantly, in the beauty of great simplicity.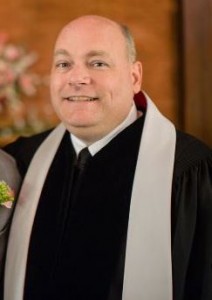 Dr. John L. Cash is the "Country Preacher Dad." He was raised in Stuttgart, Arkansas, and has spent the last 28 years being a country preacher in the piney woods five miles south of the little town of Hickory, Mississippi. (On week days has a desk-job at a public school, and until recently taught Latin on closed-circuit-television.) He and his lovely wife, Susan, live in the parsonage next door to the Antioch Christian Church (which is simply a wonderful place to live.) Their kids include Spencer (age 22) and his wife Madeline (age 22), and Seth (age 19).